Summer is perfect for cold fruity lemonades. This Sparkling Raspberry Lemonade recipe is flavorful and refreshing.
This post may contain affiliate links. This means, I may receive commissions if you use a link provided. All opinions here are my own.
All this snow is making me miss summer! So I made one of my favorite summer drinks today-sparkling raspberry lemonade . This is the perfect summer beverage for those sunny days or those days you are missing summer.
Welcome! We are happy you have stopped by our family recipe blog. There are hundreds of recipes here for you to browse through-we want to help make dinner planning and preparing easier for you and your family. Family mealtime is an important part of our day. It is a time to connect with each other over delicious food-we love it! Here are a few recipe links we think you will enjoy: Scotchmallow Cookies, Cheeseburger Stuffed French Bread, Buffalo Wild Wings Boneless Honey BBQ Wings, Chicken Garlic French Bread Pizza, Egg Drop Soup, Easy Lemon Chicken, Almond Joy Fudge, Classic Chocolate Mint Brownies, Grilled Chicken Caesar Salad, Carne Asada Tacos, Philly Cheesesteak Waffle Fries, Classic Meatloaf, Korean Beef, Beef Stew, Three Cheese Italian Pasta Bake, Bacon Cheeseburger Lettuce Wraps, Beef Jalapeño Enchiladas and Creamy Steak Enchiladas. Thank you for browsing our many recipes and have a great day cooking!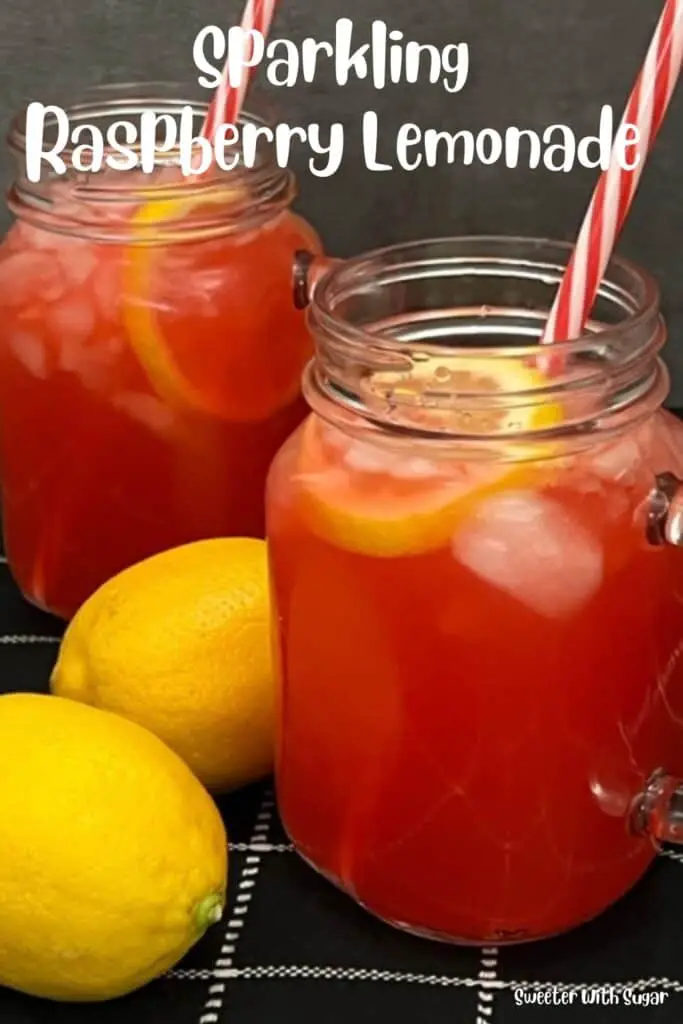 Ingredients Needed For Sparkling Raspberry Lemonade:
25.3 ounce bottle Sparkling Mineral Water
1/2 cup Country Time Lemonade Drink Mix
1/2 cup Torani Raspberry Syrup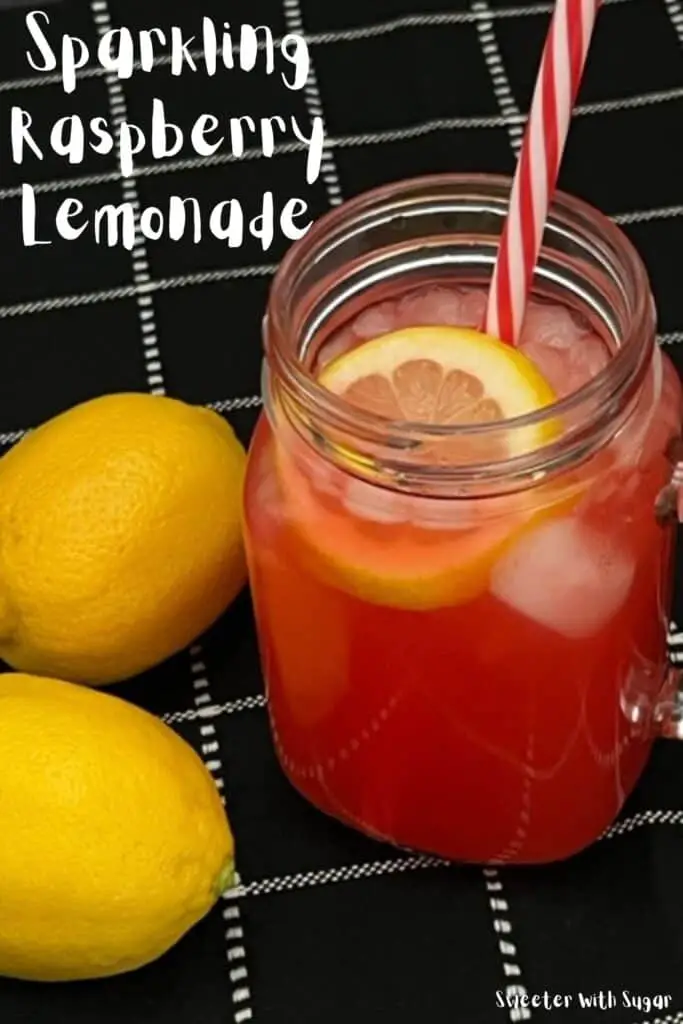 Instructions For Sparkling Raspberry Lemonade:
Combine sparkling mineral water, raspberry Torani Syrup and Country Time Lemonade powdered drink mix. (I prefer using chilled sparkling water and chilled Torani syrup)
Mix this drink well to dissolve the Country Time Lemonade powdered drink mix.
Serve immediately over ice with a lemon slice or pieces of fresh raspberries to garnish and enjoy this refreshing beverage.
This recipe makes 32 ounces.
Other Beverage Recipes You Will Love: 💕
Chocolate Peanut Butter Cookie Shake
White Chocolate Pumpkin Spice Hot Cocoa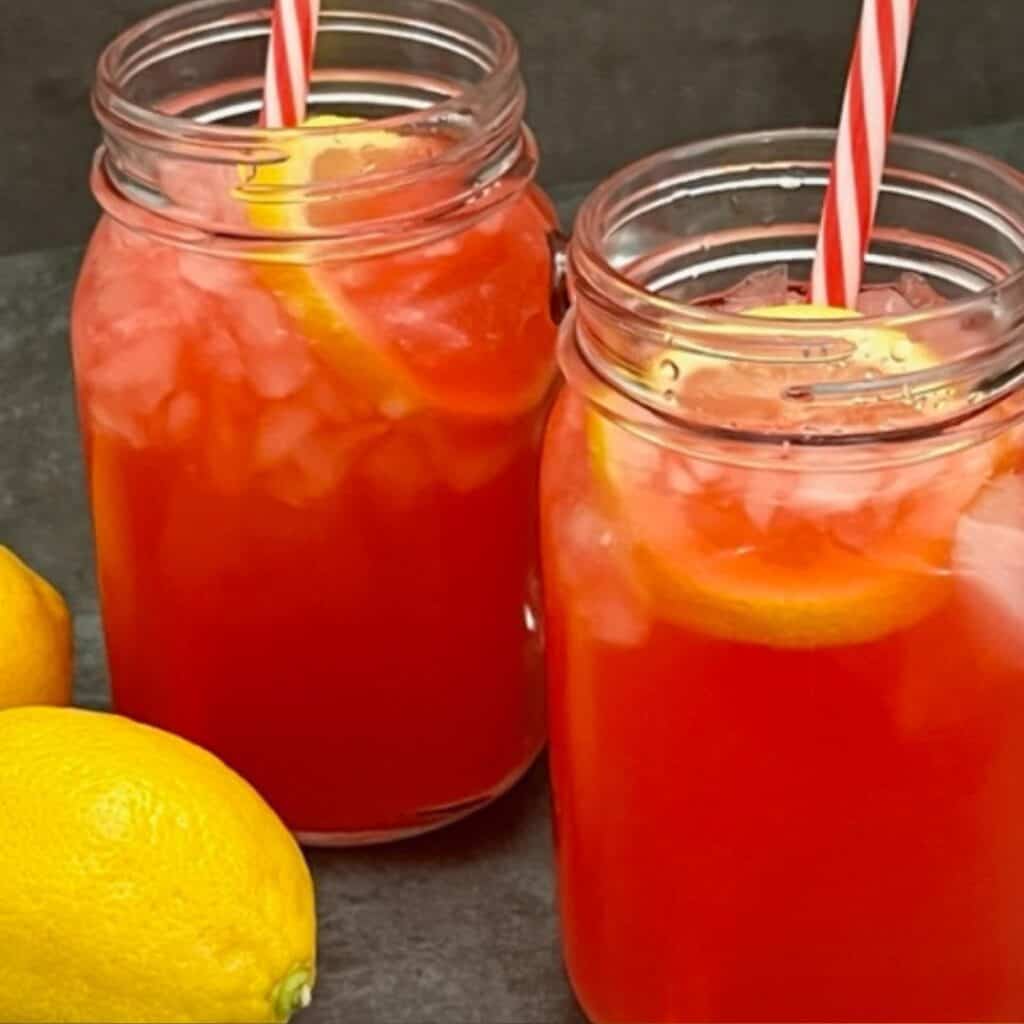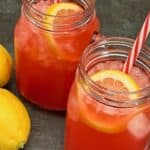 Sparking Raspberry Lemonade
A refreshing beverage recipe that is simple and delicious.
Ingredients
25.3

ounce bottle

Sparkling Mineral Water

chilled

1/2

cup

Country Time Lemonade drink mix

1/2

cup

Torani Raspberry Syrup

chilled
Instructions
Mix all three ingredients together in a pitcher until lemonade drink mix dissolves.

Serve over ice with lemon slices and/or fresh raspberries. Enjoy!
Disclaimer:
All of the thoughts and opinions here, on our family food and recipe blog, are our own. The affiliate links (if you click on one or more) here pay us a tiny commission that will not cost you anything. The commissions help us run this web-site. We appreciate your support! Thank you so much!
We all want to thank you for visiting and trying recipes from our family recipe blog. Your support is very much appreciated. All of us are hoping that all of you are staying healthy, strong and happy. Have a fantastic day and an even better week. Have fun cooking and remember to get the kids involved where it is safe to do so. They may love it and it is a great activity for quality family time. Family and friends are the best!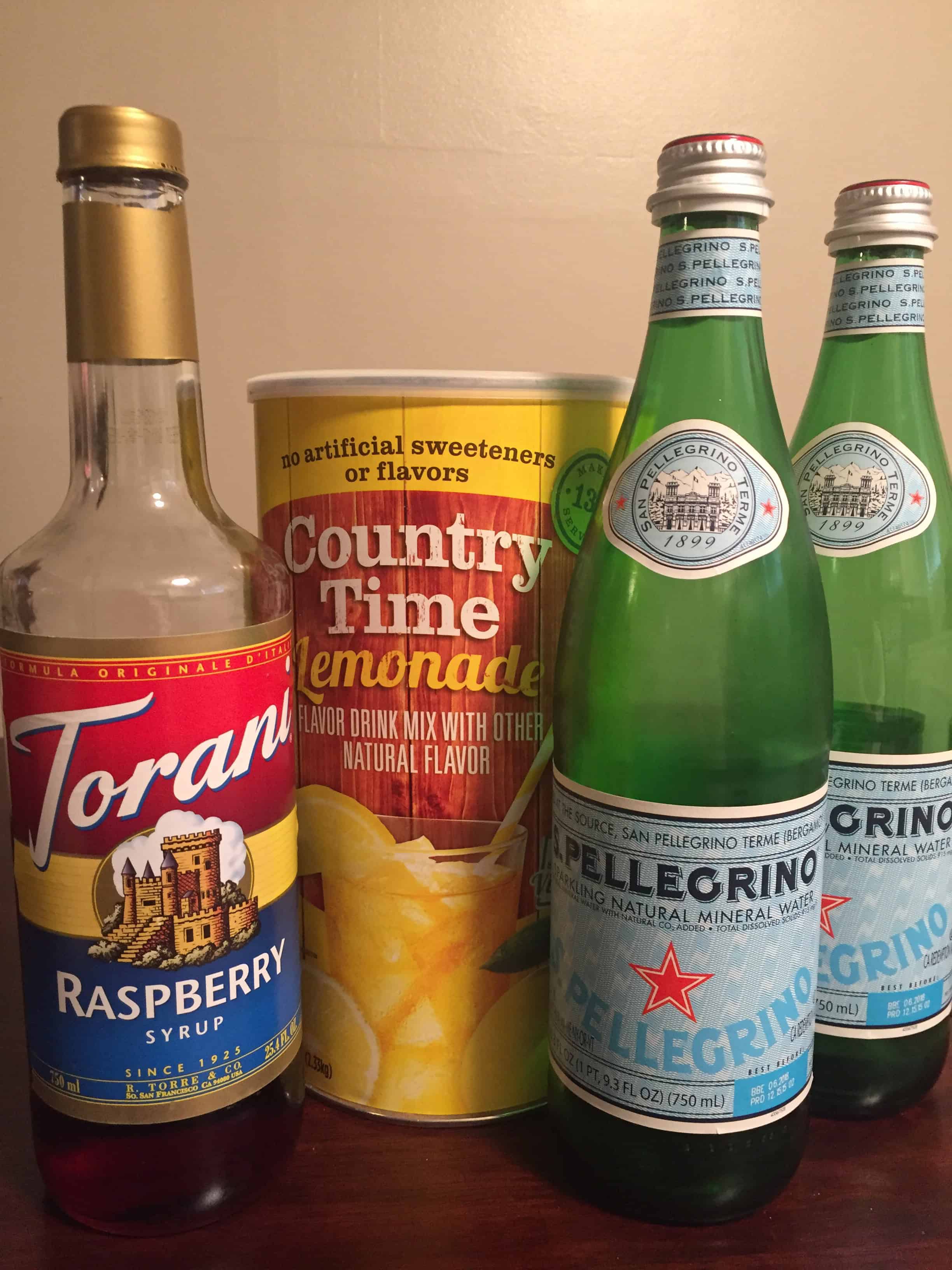 Other Recipes To Pin For Later:
Creamy Cherry Vanilla Smoothie has the delicious flavor of cherry with a hint of delicious vanilla. It is easy to make-place everything in a blender, blend, and drink.
Valentine's French Toast Bites are fun for Valentine's Day and fun for any other day, as well. Kids love to see their food made into different shapes. I have always made pancakes into animal shapes and have molds to do that now, too. Kids are funny…I made a quesadilla for my daughter-I made it into a Jack-o-Lantern for Halloween. She looked at it and smiled but, then she said, I don't like my food with a face. I'm thinking….what?? I always make your food into fun shapes. Made me laugh and I cut it up so it wasn't a face.
Vanilla Cinnamon French Toast is delicious and super simple to make. French bread or French toast bread is wonderful for making French bread. However, if I do not have either of those, regular sandwich bread tastes fantastic too.
Mini Pancakes are so much fun and super easy to make. They can be different flavors like the ones in therecipe. Kids love to eat these bite-sized pancakes for breakfast or an afternoon snack.
(Visited 161 times, 1 visits today)