Valentine's Day Drink is a fun beverage the kids will love and think is so fun. It just takes two ingredients plus some ice and adding some Valentine straws makes it cute.
This post may contain affiliate links. This means, I may receive commissions if you use a link provided. All opinions here are my own.
We are glad you are here. You will find many recipes here to browse through that we hope you will find helpful! Here are a few recipe links we think you will enjoy: Philly Cheesesteak Waffle Fries, Creamy Jalapeño Dipping Sauce, Cranberry Almond Cheese Ball, Chocolate Mousse, Copycat Cheesecake Factory Louisiana Chicken Pasta, Gooey Caramel Corn, Cashew Brittle and One Pan Beef Noodle Casserole.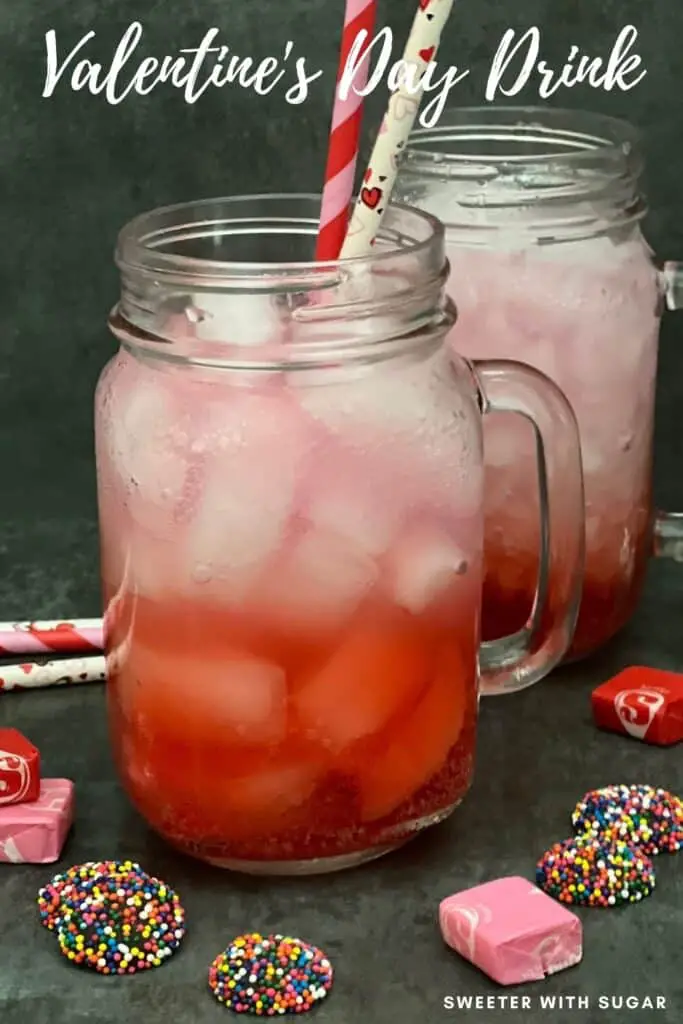 Ingredients Needed for Valentine's Day Drink:
Full sugar fruit punch-red
Zero sugar flavored sparkling water-pink
Ice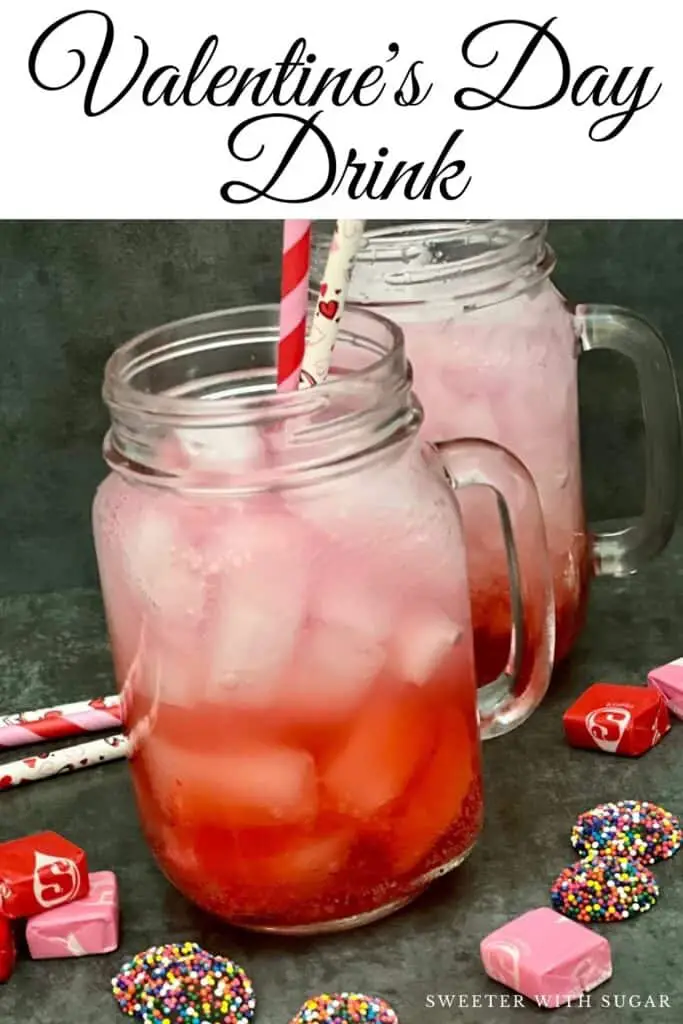 Instructions for Valentine's Day Drink:
Place enough ice in a glass to fill it about a third full.
Carefully pour the full sugar fruit punch over the ice without hitting or splashing the sides of the glass or cup. Fill it to about halfway.
Carefully place more ice on top of the ice and fruit punch.
Slowly pour the flavored sparkling water over the ice-slowly so it will not mix. Do not mix this drink. The sugar free beverage will sit on top of the sugared beverage. Just pour slowly.
Add fun straws carefully and serve. The kids will love this for Valentine's Day.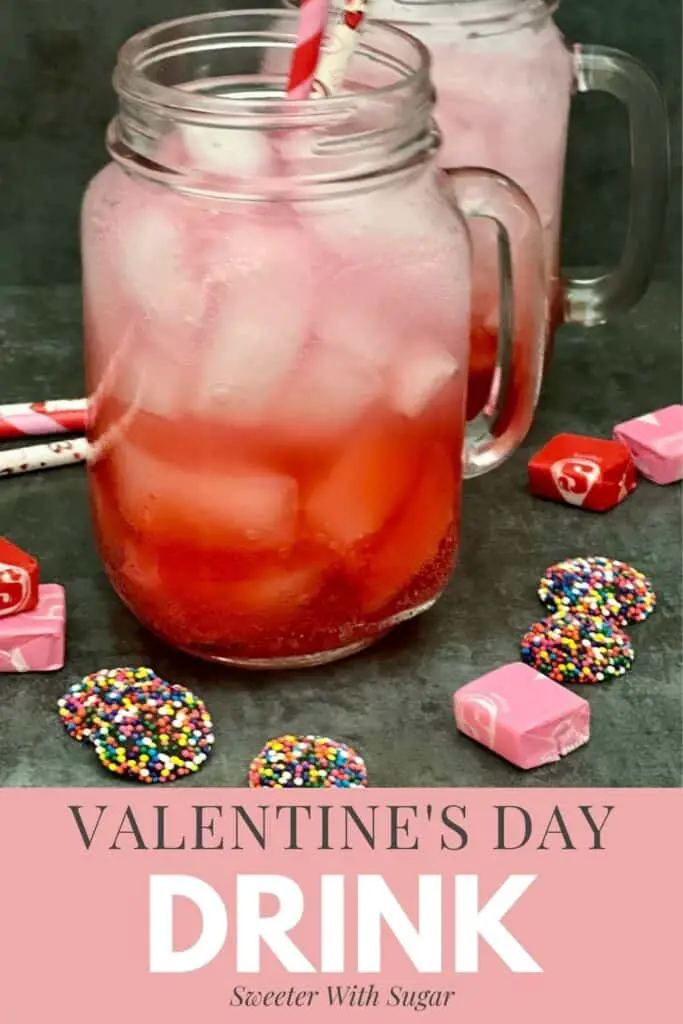 Other Recipes You Will Love: 💕
Valentine's Day Charcuterie Dessert Board
Valentine's Day Peanut Butter Truffles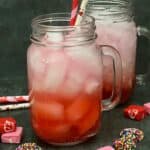 Valentine's Day Drink
A fun beverage for Valentine's Day
Ingredients
fruit punch

red in color, full sugar and chilled

sparkling flavored water

pink in color, zero sugar and chilled
Instructions
Fill desired glass about 1/3 full of ice.

Slowly pour chilled fruit punch over the ice, without splashing the sides of the glass. Fill so the glass is about half full.

Carefully place more ice in the cup and slowly pour chilled sparkling flavored water (I used kiwi strawberry) over the ice. Pouring it slowly will make the zero sugar beverage sit on top of the sugared beverage.

Do NOT stir. Serve with cute straws, if desired.
Disclaimer:
All of the thoughts and opinions here, on our food recipe blog, are our own. The affiliate links (if you click on one or more) here pay us a tiny commission that will not cost you anything. The commissions help us run this web-site. We appreciate your support! Thank you so much!
We all want to thank you for visiting and trying recipes from our recipe blog. Your support is very much appreciated. All of us are hoping that all of you are staying healthy, strong and happy. Have a fantastic day and an even better week. Have fun cooking and remember to get the kids involved where it is safe to do so. They may love it and it is a great activity for quality family time. Family and friends are the best!