Cinco de Mayo or the 5th of May is a celebration of Mexican culture and heritage. Mexican food is a popular cuisine that we love to eat often! Here is a collection of 25 homemade delicious recipes to try for your celebration of Cinco de Mayo this year.
This post may contain affiliate links. This means, I may receive commissions if you use a link provided. All opinions here are my own.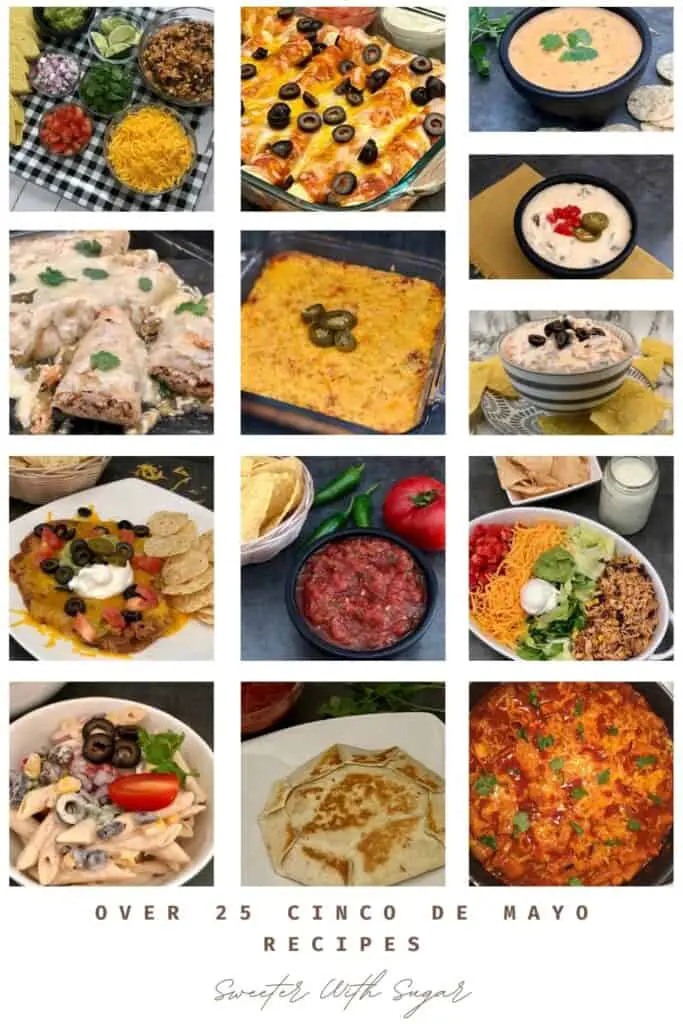 Try These Over 25 Cinco de Mayo Recipes:
Salsa Verde Chicken Enchiladas are simple to make and taste fantastic. They are especially easy if you use rotisserie chicken. Costco's rotisserie chicken that has been removed from the bones and packaged with only the white meat is perfect for this recipe. It is so convenient to use and so tender and delicious.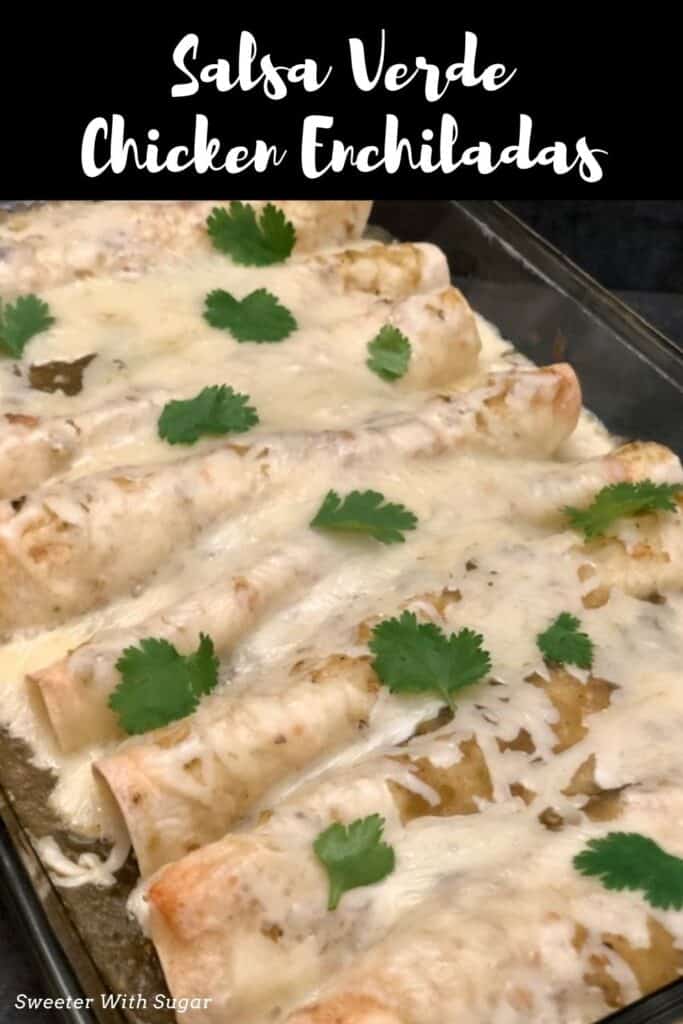 Southwest Chicken Tacos are delicious and fun. I set this meal up in a, serve yourself bar. Having a bunch of different toppings to choose from makes it fun.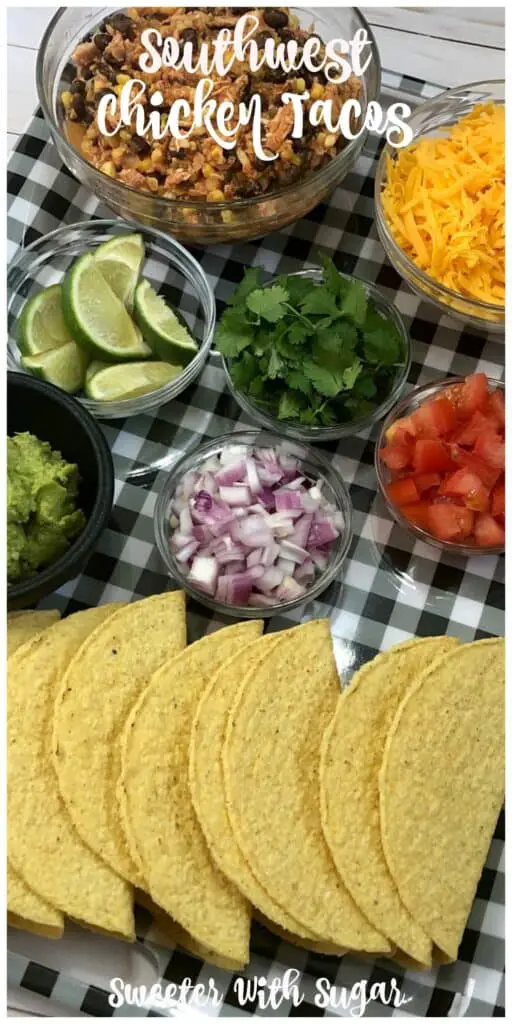 Beef Jalapeño Enchiladas start out in the slow cooker and end up hot and bubbly from the oven. This is a simple recipe with a lot of flavor.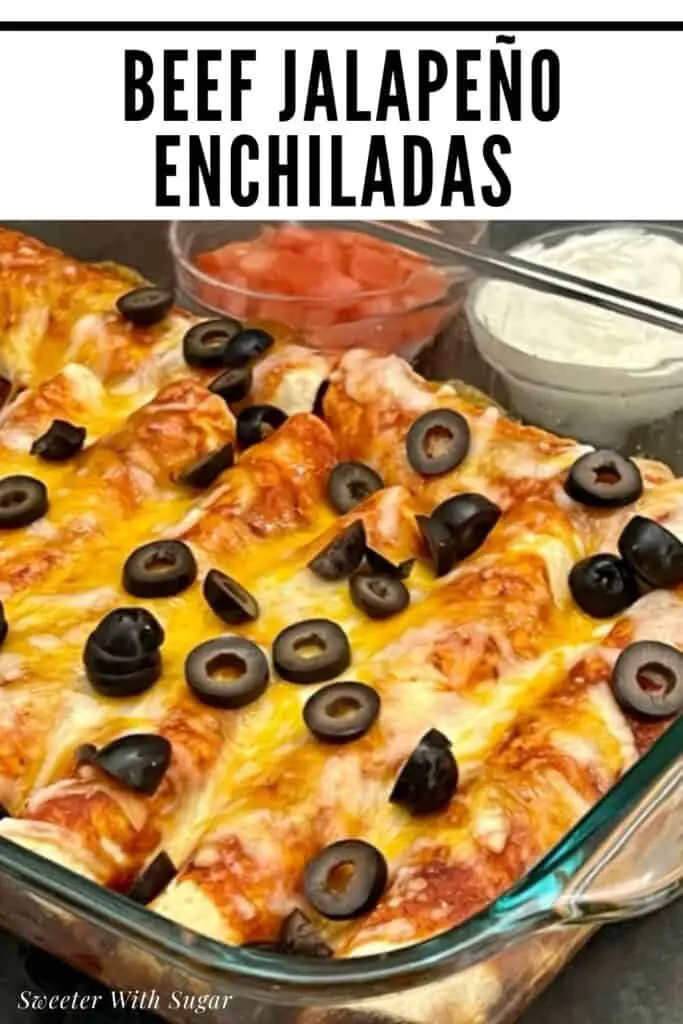 Copycat Cafe Rio Sweet Pork Burrito is made in the slow cooker. It is a simple and delicious copycat recipe. The recipes we use for the black beans, cilantro lime rice, and guacamole are linked in the post.
This Chicken Fajita Pasta is a great mix up from your normal dinners! It is spicy and full of colorful peppers that add lots of delicious flavor.
This Sheet Pan Taco Pizza Recipe is easy and yummy. It uses two kinds of beans, two kinds of cheese, and crescent rolls for the crust! Don't you just love Pillsbury Crescent Rolls!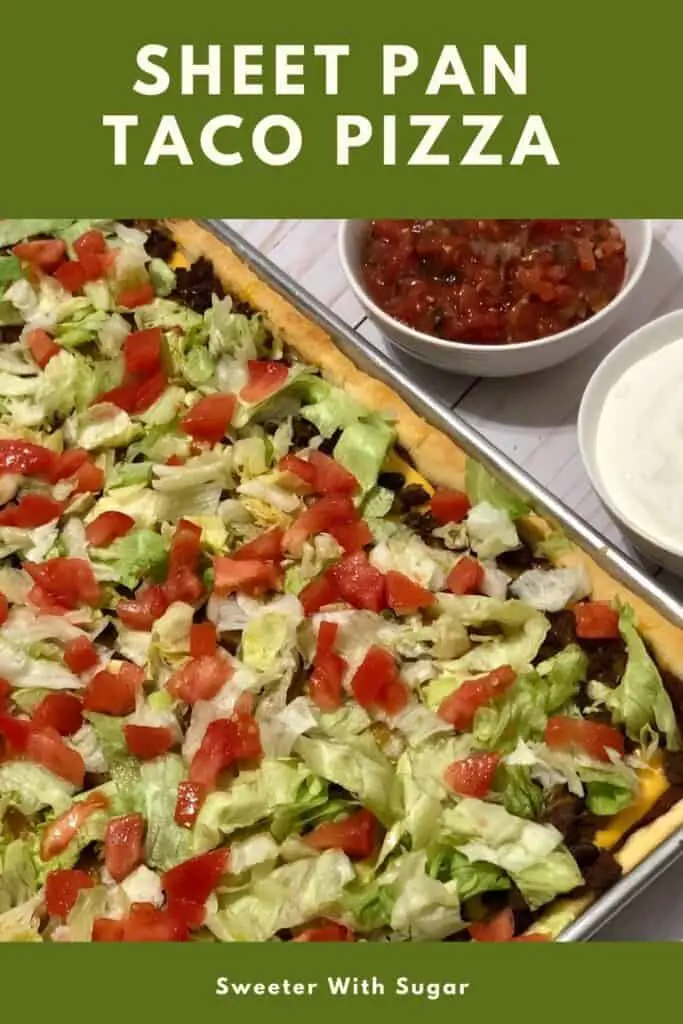 Green Chile Chicken Enchiladas are filled with chicken, onion, jalapeńos, cheese and then covered in green chile sauce.

This Taco Bell Copycat Crunchwrap Supreme recipe is delicious and fun to make! You may just like it better than the original.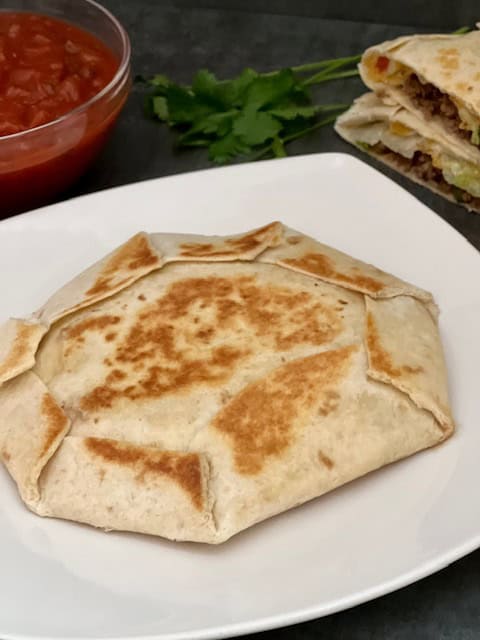 This Breakfast Crunchwrap was fun to make and really good. We love the crunch wrap so a breakfast crunchwrap had to be delicious.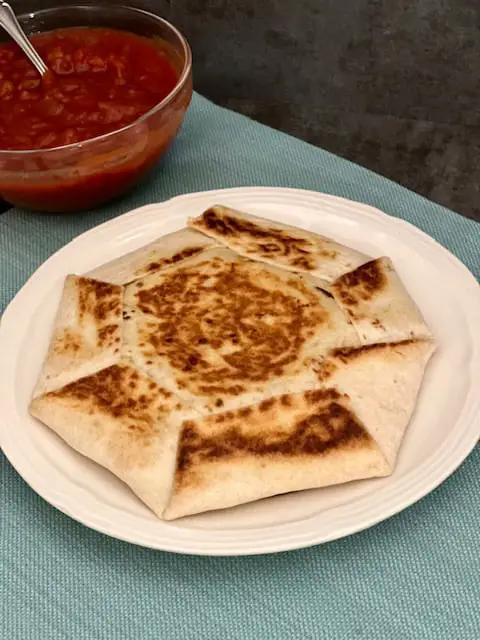 This One Pan Spicy Enchilada Pasta is simple to make and has a lot of flavor The enchilada sauce, taco seasoning, green chilies, and cheddar cheese will make this a recipe you will want to make again and again.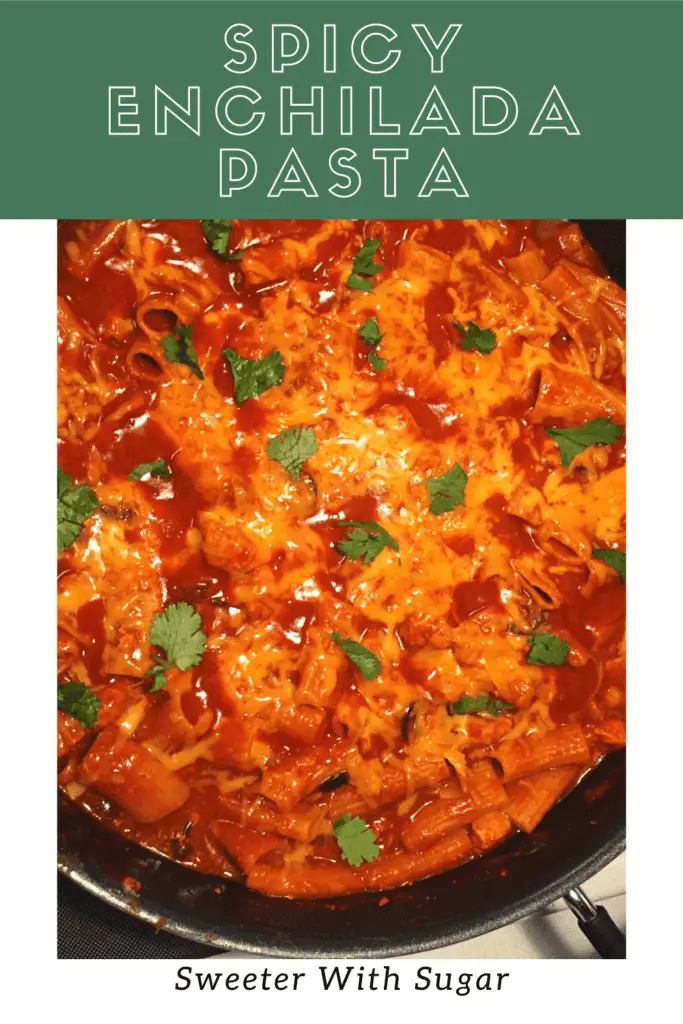 Carne Asada Tacos are the best! The meat is seasoned with delicious spices. Then, we top the meat off with our favorite taco toppings. This may just end up being a family favorite!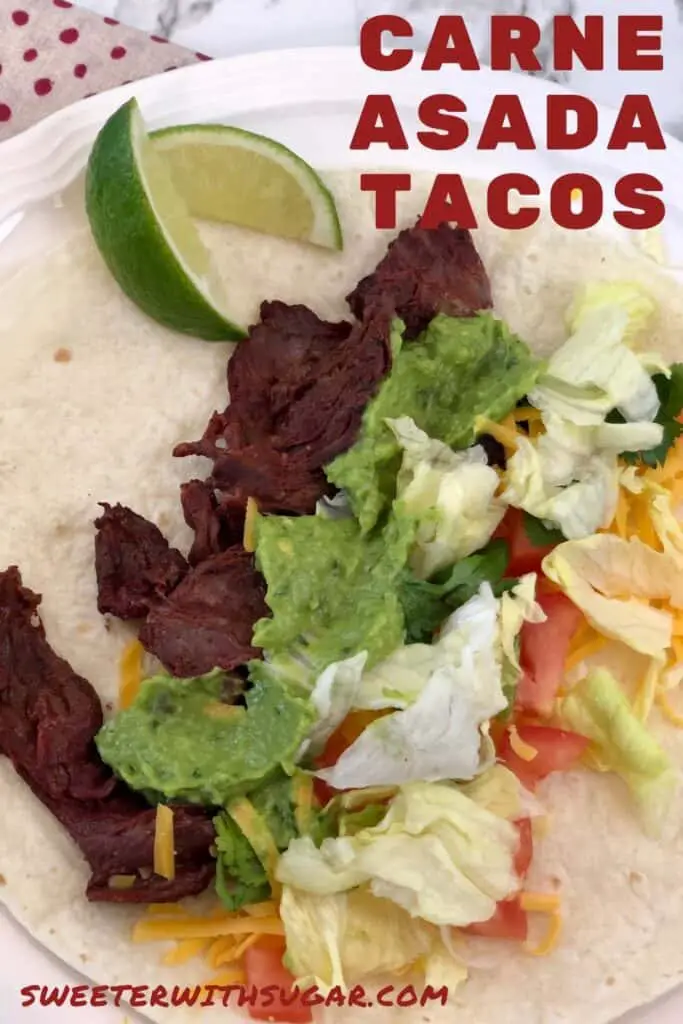 Slow cooker recipes are the best! Especially ones where you can just dump the ingredients and go. That is why I LOVE this Salsa Lime Chicken so much, because you dump it in the crock pot, come back a few hours later and it is packed with flavor and ready to eat.
One Pan Green Chile Burritos will become an instant favorite! They taste fantastic and are super simple to make-love one pan recipes!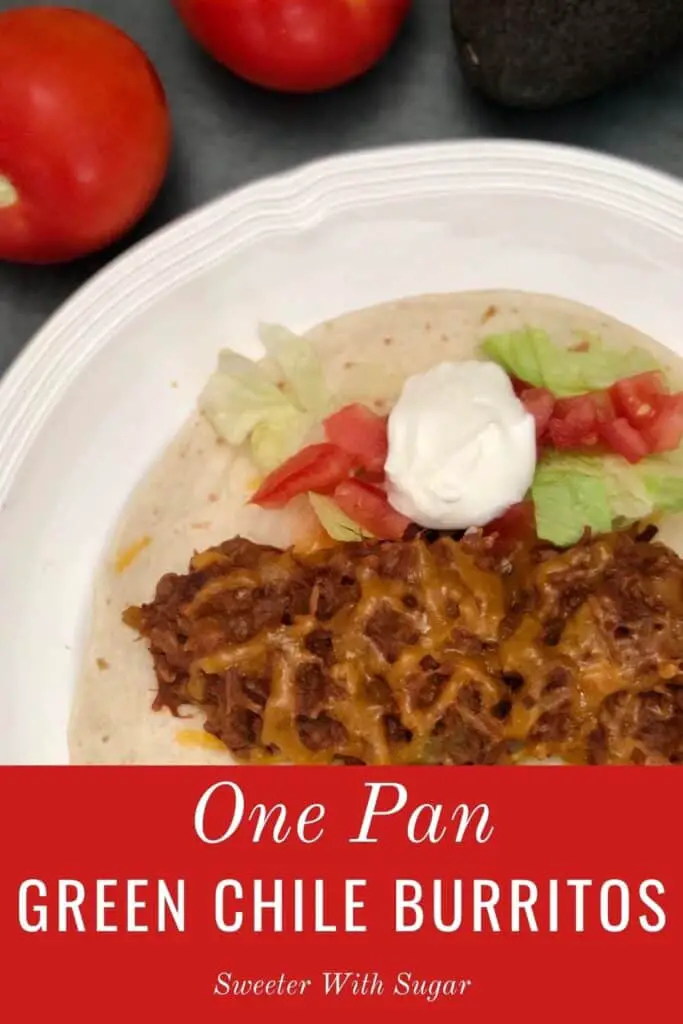 Beef Enchiladas are always a favorite. The spicy enchilada sauce and the chili powder make this dish delicious-not too hot but with a little heat.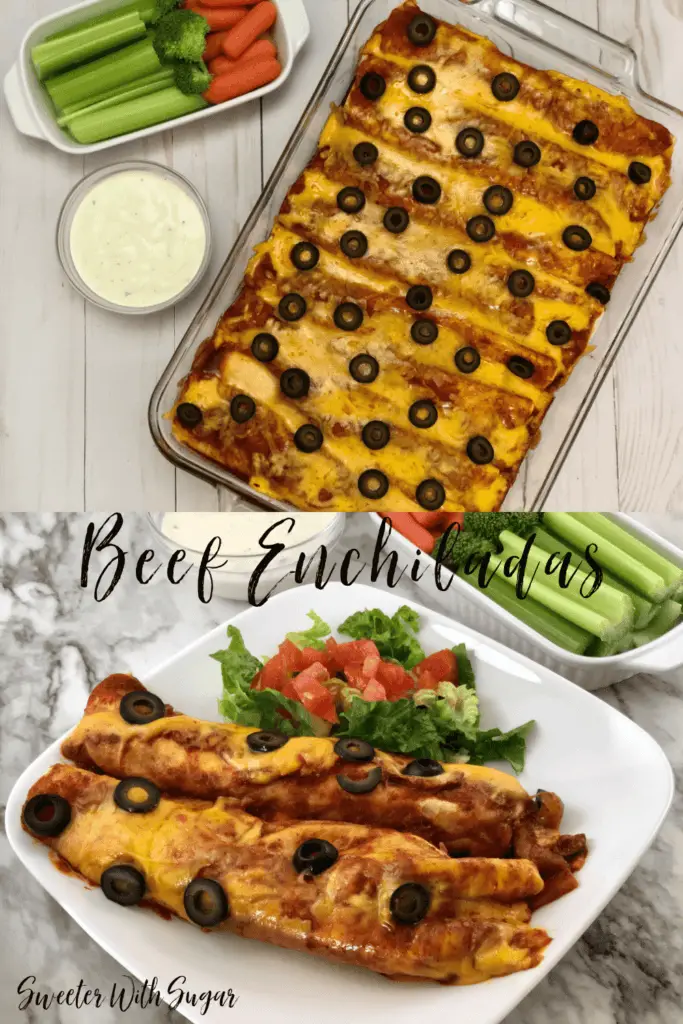 Mexican Egg Rolls are filled with yummy ingredients like: meat, cheese, vegetables, and spices. Then, they are baked to a crispy perfection.

These Chorizo Breakfast Burritos are an easy breakfast recipe and perfect for a Cinco de Mayo breakfast.
This Spicy Spanish Rice recipe is a great side dish! It is so easy to make with just a few ingredients. It is great served with tacos, burritos, quesadillas, or in a taco salad.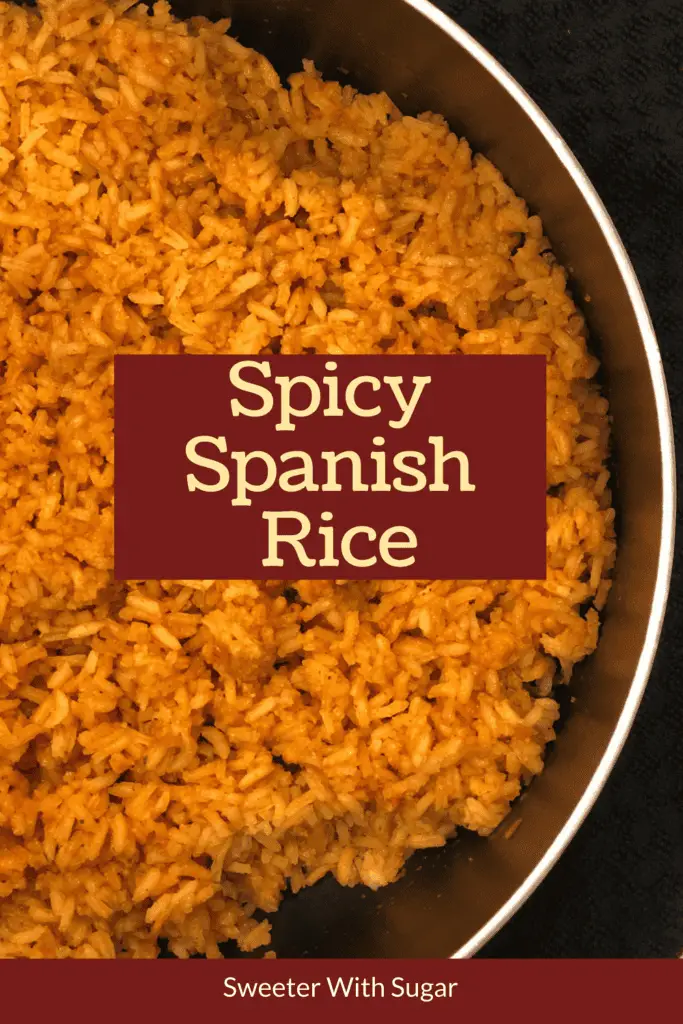 Cilantro Lime Chicken Salad is an easy slow cooker recipe-filled with tender chicken, seasonings, black beans and corn. The Cilantro Lime Dressing is delicious on this salad and pulls all of the flavors together. This chicken mixture can also be used in flour tortillas for delicious tacos.
Chipotle Pasta Salad is made with Grill Mates seasoning. It gives this salad a yummy flavor. It is a perfect side for grilled chicken or grilled beef.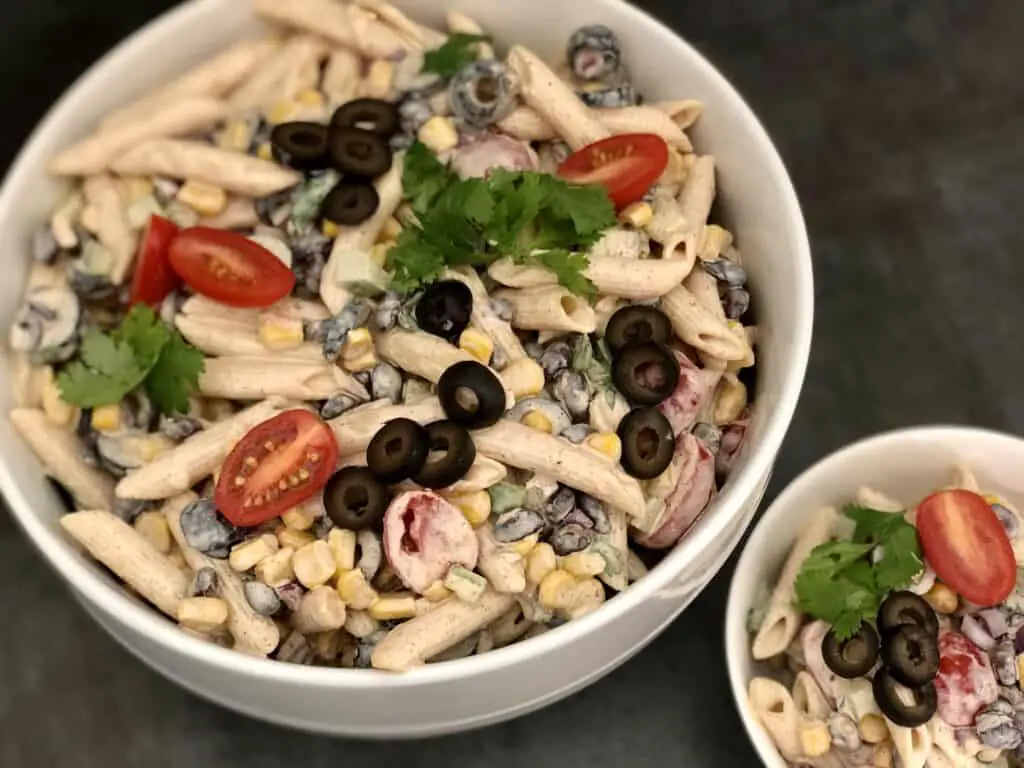 This Mexican Street Corn Pasta Salad is filled with pasta, black beans, olives, tomatoes, a yummy dressing and much more-it's a must try!
These easy nachos are delicious and easy to make. This is an easy go-to meal for us. It is great as an appetizer but, we love it for dinner. You will love it for your Cinco de Mayo celebration.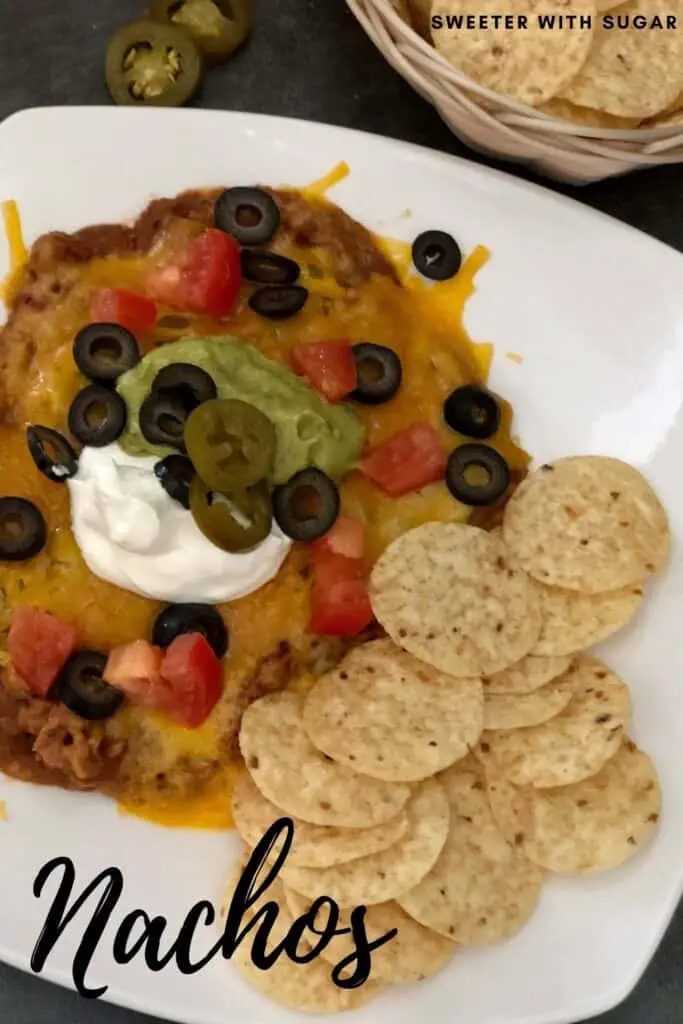 Dips From Our 25 Cinco de Mayo Recipes:
This delicious garden salsa is the perfect salsa for snacking or for a side to main dishes. It is so flavorful and yummy-it's a must try!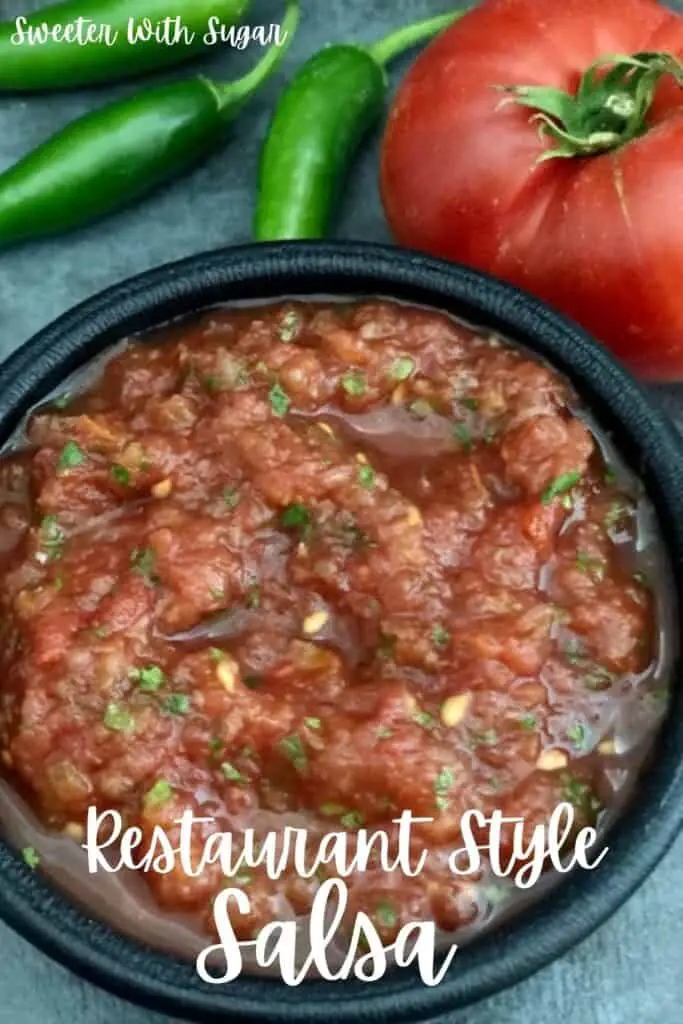 Everyone loves this Easy Queso! It is simple and delicious! My favorite part may just be the fresh diced tomatoes. Try this for Cinco de Mayo.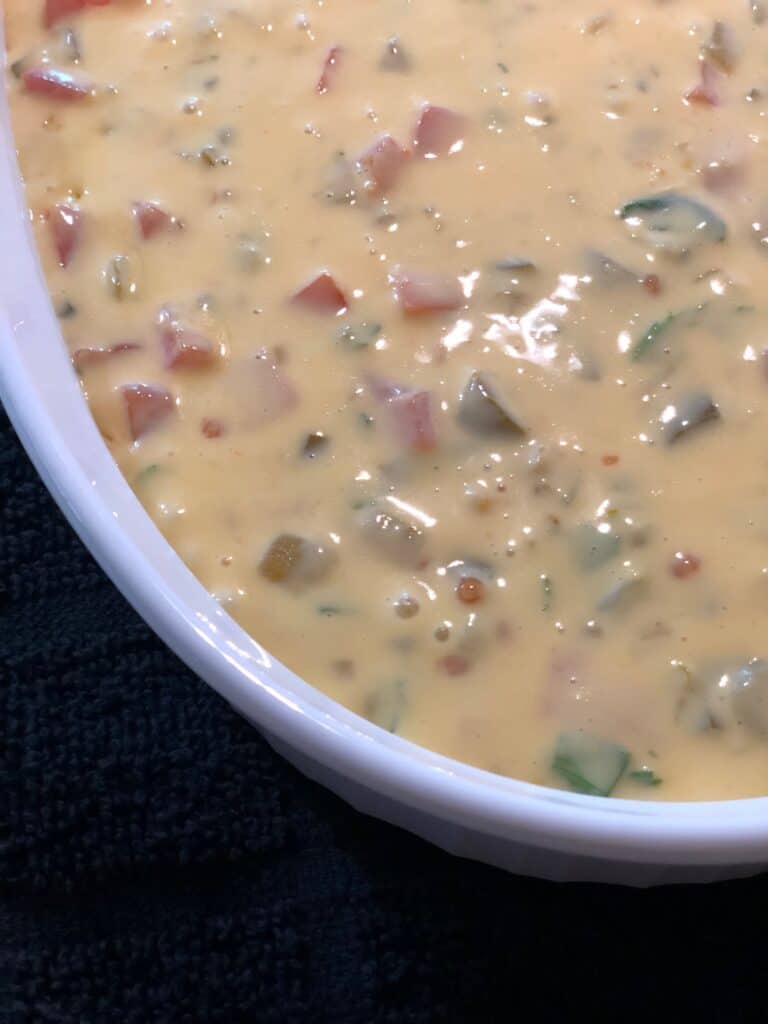 This guacamole is great on burgers, tacos, burritos, nachos, or just as a dip with corn chips. It is delicious and healthy! Lots of vegetables! What can be better than a delicious snack that is also healthy?
White Cheese Dip is a yummy and easy dip recipe. The American cheese melts so smoothly. You can spice it up by adding more jalapeños or decrease the spice by adding less cayenne pepper and jalapeños. This is great recipe if you need a last minute side or appetizer.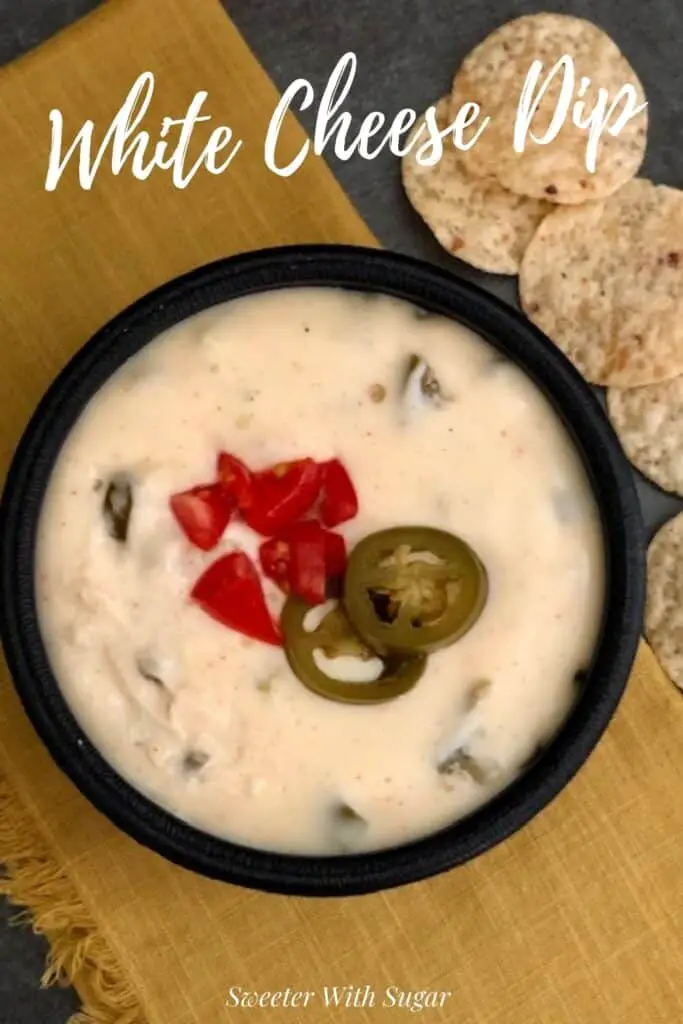 Easy Bean Dip is an easy-to-make dip that is also inexpensive. Add your favorite tortilla chips or vegetables to dip into this dip for a delicious snack. Top with extra ingredients like: extra sour cream, sliced olives, diced tomatoes and guacamole, if desired.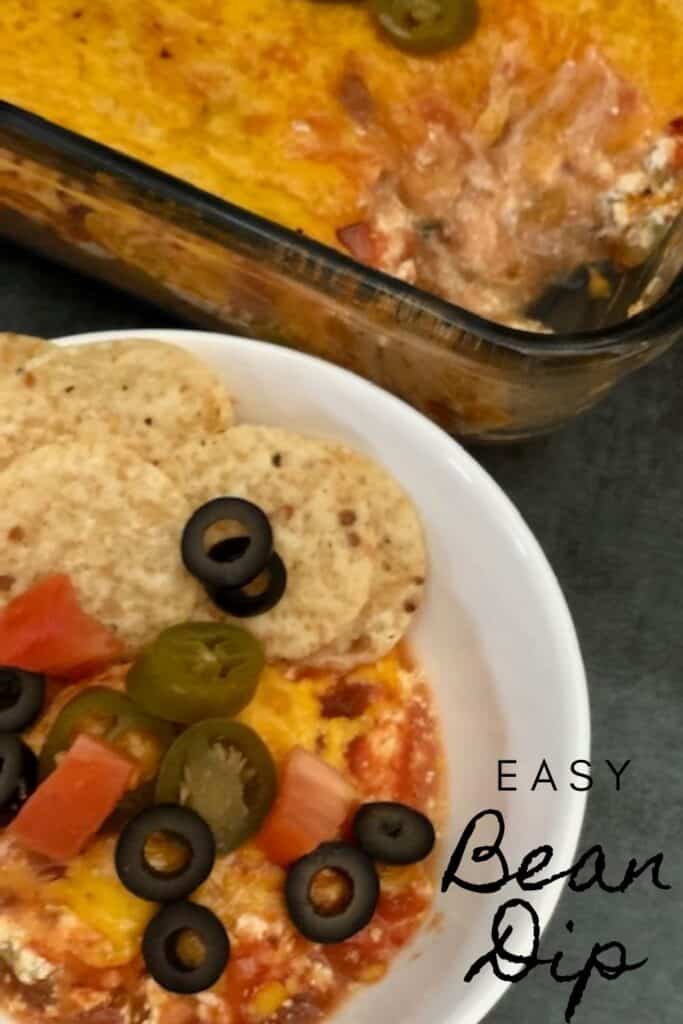 Fiesta Dip is an easy dip that is filled with delicious ingredients. Ingredients like, sliced olives, cheddar cheese, green chilies, sour cream, milk, and the Fiesta Ranch seasonings.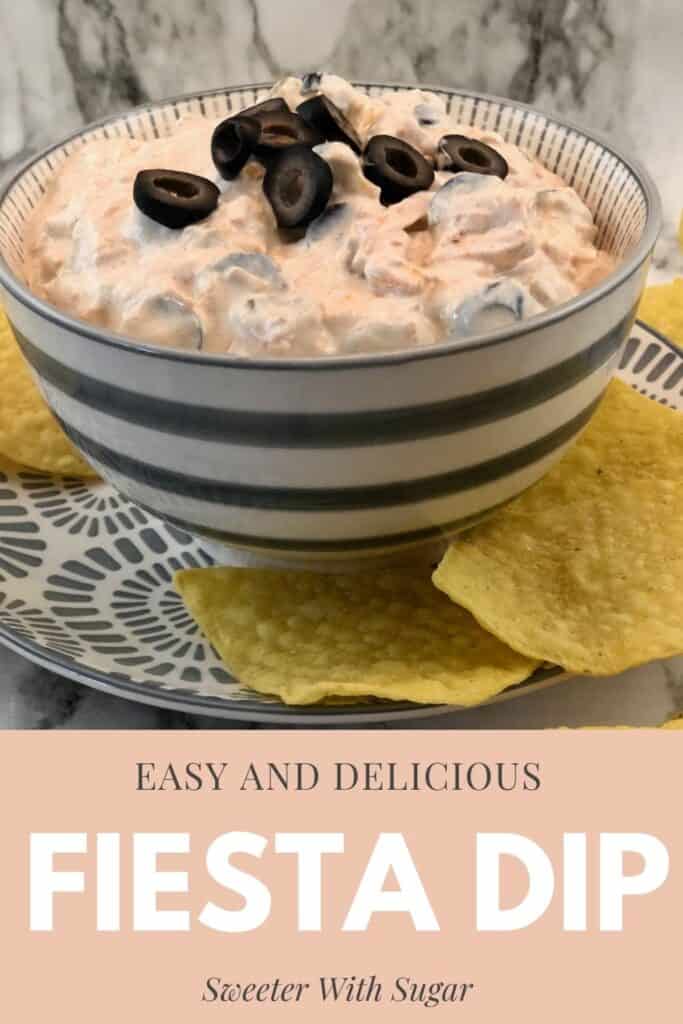 Disclaimer:
All of the thoughts and opinions here, on our family food and recipe blog, are our own. The affiliate links (if you click on one or more) here pay us a tiny commission that will not cost you anything. The commissions help us run this web-site. We appreciate your support! Thank you so much!
We all want to thank you for visiting and trying recipes from our family recipe blog. Your support is very much appreciated. All of us are hoping that all of you are staying healthy, strong and happy. Have a fantastic day and an even better week. Have fun cooking and remember to get the kids involved where it is safe to do so. They may love it and it is a great activity for quality family time. Family and friends are the best!