We all LOVE this West Coast Tri-Tip! My husband put this blend of spices together so he gets all the credit, but it's so good I wish I would have thought of it. The blend of seasonings make me think of Christmas.
This post may contain affiliate links. This means, I may receive commissions if you use a link provided. All opinions here are my own.
Thank you for stopping by our family recipe blog today. We want to help you make delicious recipes your whole family will love! Here are a few recipes to get your browsing started: Little Smokies Breakfast Bake, Korean Beef, One Pan Beef Noodle Casserole, Beef Stroganoff, BBQ Beef Biscuits, Beef Enchiladas, and Cranberry Orange Glazed Pork Loin.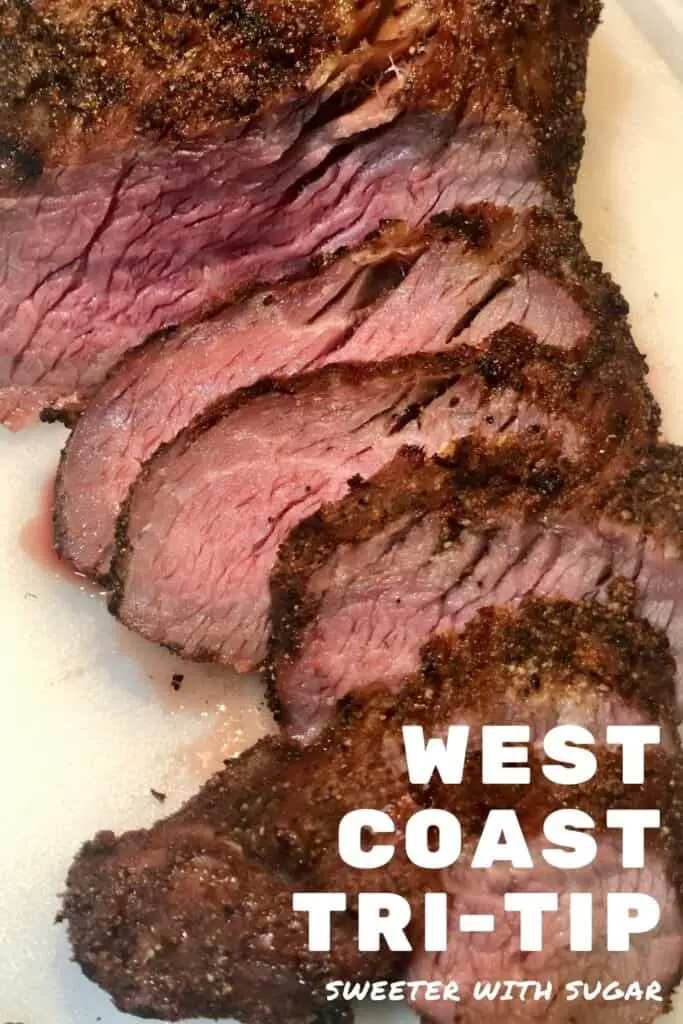 Ingredients Needed for West Coast Trip-Tip:
2-3 lbs. beef tri-tip-Costco always has great looking cuts of meat
Rub Ingredients:
Salt
Garlic powder
Pepper
Brown sugar
Cayenne pepper
Cloves
Cinnamon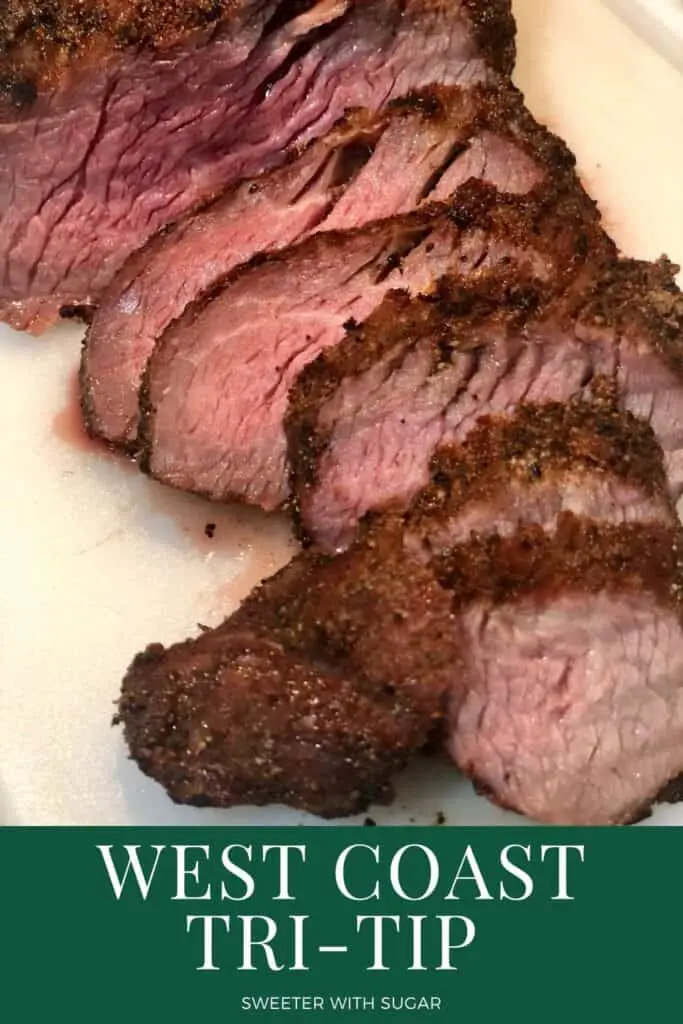 Instructions Needed for West Coast Tri-Tip:
Combine all of the spices in the rub and mix them well. Rub generously onto the meat and let marinate for at least 4 hours- we do ours overnight.
Heat the grill up to 500 degrees. Once hot, place the meat on the grill and sear both sides, then roast it for 45 minutes at 300 degrees. Remove from grill.
*Don't turn the meat too often or it will dry it out. The meat should still be pink in the middle after the 45 minutes.
Let the meat rest for 10-15 minutes and then slice.
Enjoy!
Other Recipes You Will Love: ❤️
Slow Cooker Pork Loin and Vegetables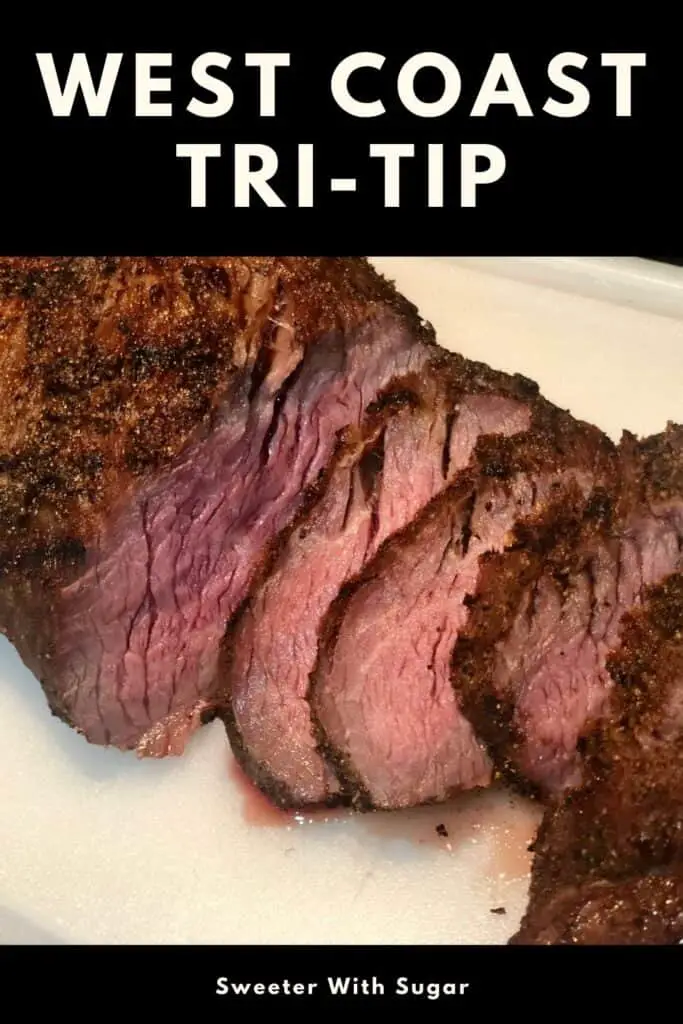 West Coast Tri-Tip
The best easy rub for grilling beef.
Total Time
4
hours
55
minutes
Ingredients
Rub Ingredients:
1

tbsp

salt

1

tbsp

pepper

1

tbsp

garlic powder

1

tbsp

brown sugar

1/4

tsp

cayenne pepper

1/4

tsp

ground cloves

1/4

tsp

cinnamon
Instructions
Combine all of the rub ingredients and mix well.

Rub the combined rub ingredients generously onto all sides of the beef tri-tip.

Place into a large bag or into a large bowl and cover.

Refrigerate to marinate for at least four hours. Over night is even better.

Heat the grill to 500 degrees.

Once the grill is hot, place meat onto the grill and sear all sides.

Lower the heat to 300 degrees and roast for 45 minutes. Turning a couple times-not to many times or the meat will dry out.

Remove from grill and let rest for 10-15 minutes. The middle should still be have some pink.

Some of us like a lot of pink and some like less. Cook to your liking.

Disclaimer:
All of the thoughts and opinions here, on our food recipe blog, are our own. The affiliate links (if you click on one or more) here pay us a tiny commission that will not cost you anything. The commissions help us run this web-site. We appreciate your support! Thank you so much!
(Visited 978 times, 1 visits today)