Mini Sausage and Cheese Crescent Rolls are super quick to make. They work well as an appetizer, breakfast, or snack.
This post may contain affiliate links. This means, I may receive commissions if you use a link provided. All opinions here are my own.
Welcome to our family recipe blog. Our family loves to cook and we love to eat-just like so many of you. There are hundreds of delicious recipes to search through here. You will find many easy family friendly recipes and some that take a bit more time. Here are a few other recipes links to get your search started-we think you will like them: Sweets and Treats e-Cookbook, Oreo Cookie Dip, Easy Queso, Barbecue Beef Biscuits, Sausage Stuffed Mushrooms, Sausage Stuffed Peppers, Creamy Cajun Pasta and Cauliflower Salad.
When my kids were younger, they loved to eat these mini sausage and cheese crescent rolls, even for dinner. We still love them. Of course, there is always the option of using a different cheese. Other cheeses will be good in this recipe, too.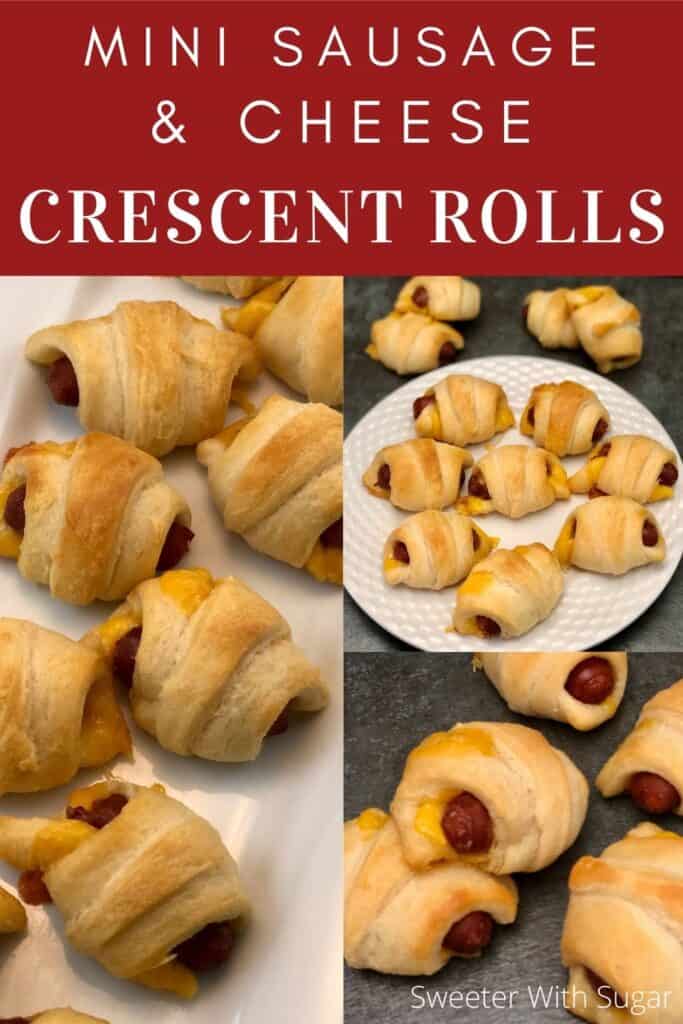 Ingredients Needed for Mini Sausage and Cheese Crescent Rolls:
1 tube Pillsbury Crescent Roll Dough
8 slices of cheddar cheese
16 cocktail sausages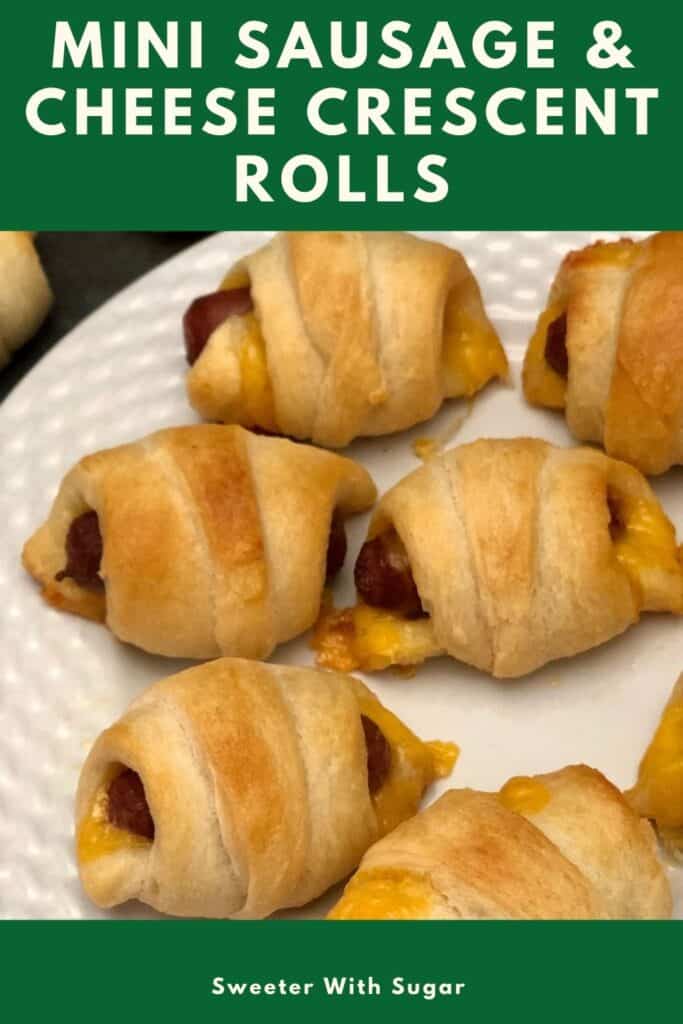 Instructions:
1. Unroll the Pillsbury Crescent Rolls and cut each triangle in half lengthwise.
2. Cut the cheese slices in half and place a piece of cheese on each triangle.
3. Place a sausage on each triangle and roll it up.
4. Place rolled crescent rolls on a lightly greased baking sheet and bake at 350 degrees for 13-14 minutes-until golden brown.
Enjoy!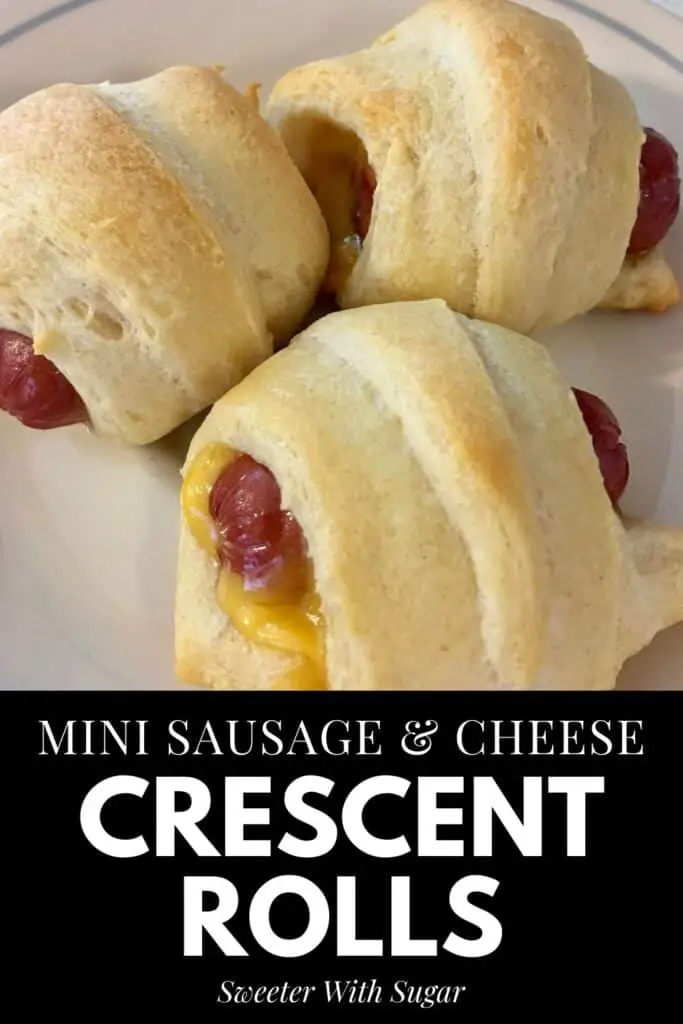 Other Recipes You Will Love: 💕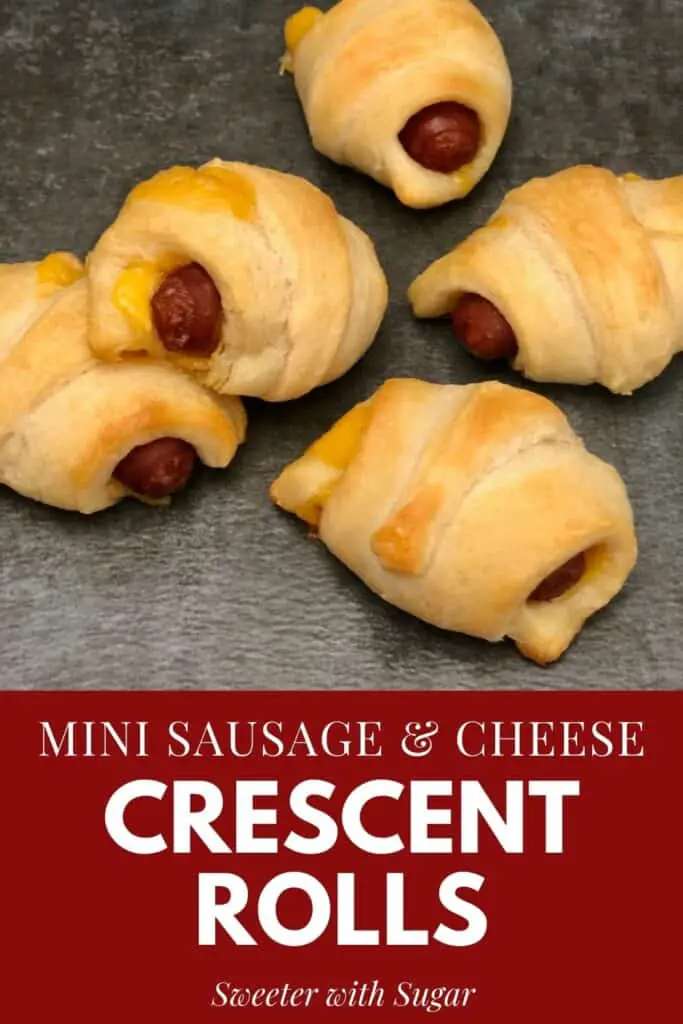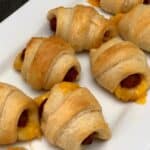 Mini Sausage and Cheese Crescent Rolls
An easy and fun appetizer or snack recipe.
Ingredients
1

tube

Pillsbury Crescent Rolls

8

slices

cheddar cheese

16

Li'l Smokies Cocktail Sausages
Instructions
Remove crescent rolls from the tube and un-roll them. Cut them in half lenghwise.

Cut each piece of cheese in half.

Lay a piece of cheese on top of each creacent roll.

Place a cocktail sausage on each crescent roll and roll up.

Bake at 350° for 13-14 minutes.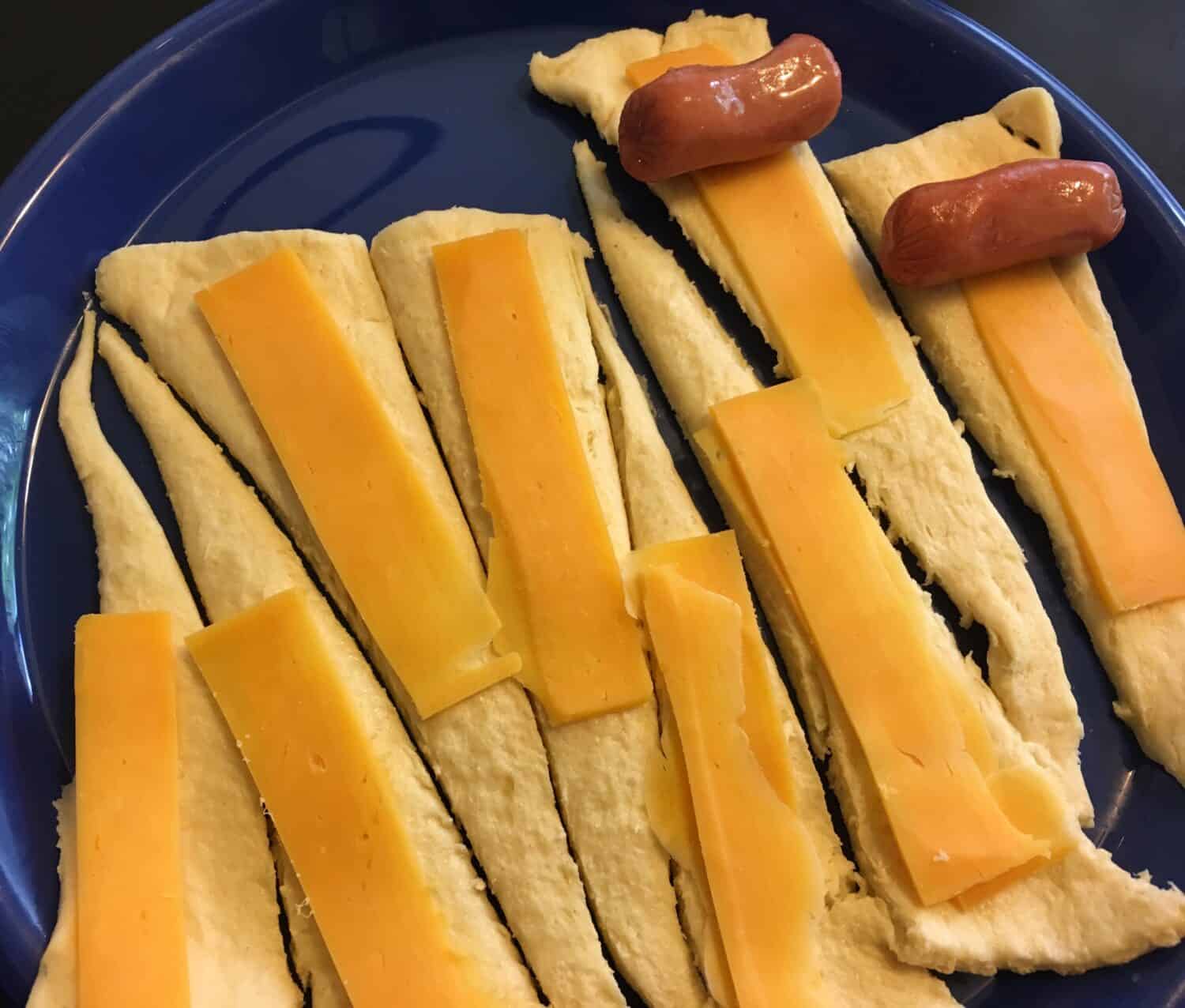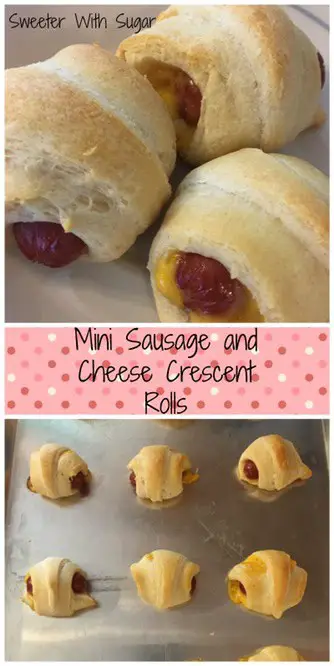 Disclaimer:
All of the thoughts and opinions here, on our family food recipe blog, are our own. The affiliate links (if you click on one or more) here pay us a tiny commission that will not cost you anything. The commissions help us run this web-site. We appreciate your support! Thank you so much!
(Visited 1,480 times, 1 visits today)