This Enhanced Canned Corn is a great easy last minute recipe that you can make to go with your dinner! I love that it makes our standard corn taste a lot more fancy and well…. enhanced!
This post may contain affiliate links. This means, I may receive commissions if you use a link provided. All opinions here are my own.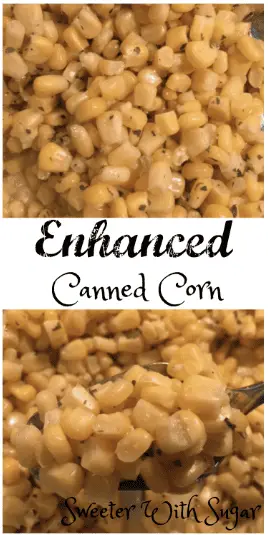 Ingredients:
1 can corn, drained
1 garlic clove, minced
1 tablespoon butter
1/2 teaspoon salt
1/4 teaspoon pepper
1/4 teaspoon parsley flakes
Put all ingredients in a bowl. Microwave until warm. Stir well.
Enjoy!
You may also enjoy:
(Visited 3,878 times, 1 visits today)