If you are looking for a fantastic side dish, this Butter Garlic Rice is your answer! It is super simple to make, and it tastes amazing.
This post may contain affiliate links. This means, I may receive commissions if you use a link provided. All opinions here are my own.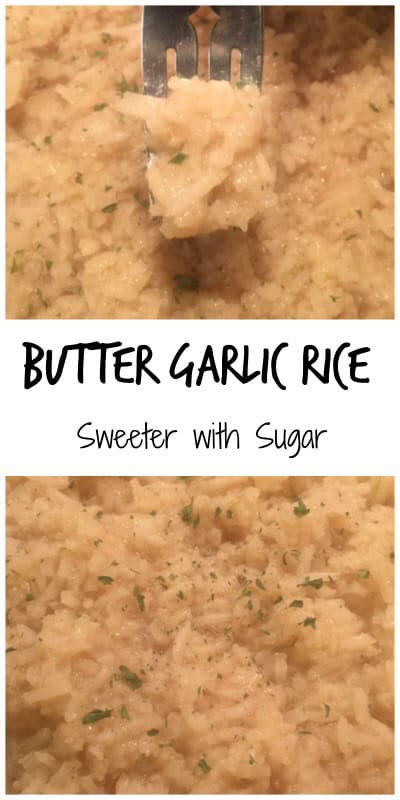 Ingredients:
1 stick butter, softened
3 garlic cloves, minced
1 cup rice
2 chicken bouillon cubes
2 cans chicken broth
1 cup water
Pepper to taste
Parsley for garnish
In a skillet with a lid, melt the butter on medium heat. Add the garlic and stir.
Add in the rice and stir to coat. Stir in the bullion cubes and crush them up to dissolve faster.
Pour in the chicken broth and water. Stir and cover. Bring to a boil and then lower the heat to medium low.
Cook for 15 minutes or until almost all of the liquid is absorbed.
Remove the lid and stir one last time.
Serve!
You may also enjoy:
Delicious Bacon Fried Rice
Loaded Mashed Potatoes
Delicious Grilled Veggies
(Visited 204 times, 1 visits today)