Are you looking for an easy, homemade, holiday cranberry sauce? This recipe is simple and flavorful. Cranberry sauce has such a beautiful color and the texture adds a lot to your holiday table.
This post may contain affiliate links. This means, I may receive commissions if you use a link provided. All opinions here are my own.
We are so glad you are here. You will find many delicious family friendly recipes on our recipe blog. Cooking is one of our favorite things to do. We love making family favorites that have been in the family for generations, making up new recipes, and trying other people's recipes. Thank you for browsing our many recipes and have a great day cooking!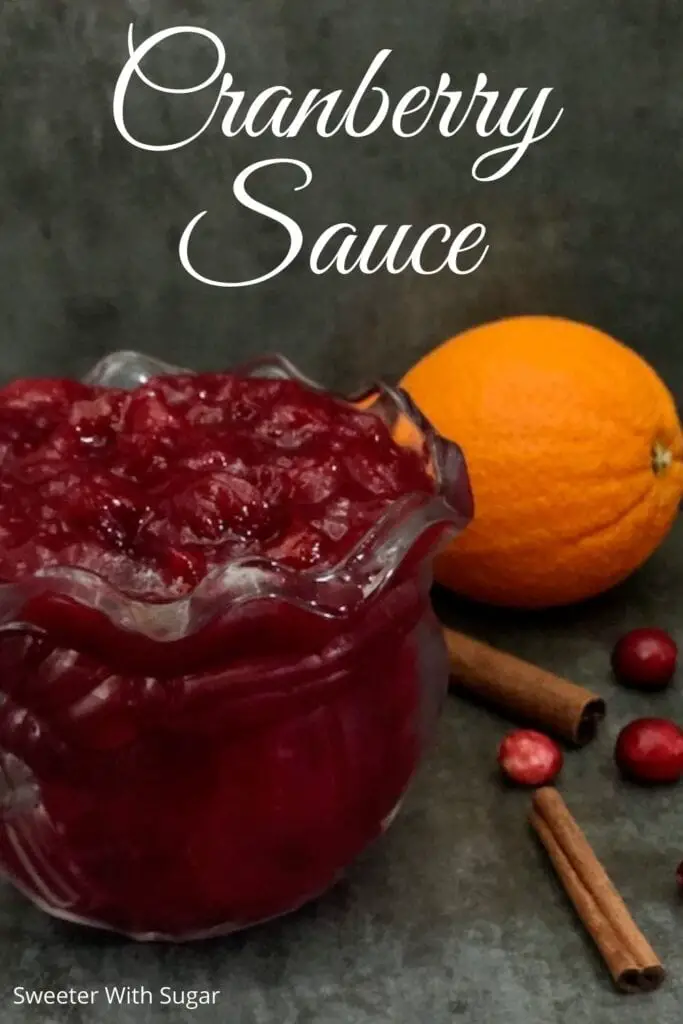 Delicious Cranberry Sauce is not only, so good with the traditional turkey dinner for Thanksgiving-it is so yummy in a leftover roll with some turkey and a little stuffing the next day.
A lot of time goes into preparing and cooking Thanksgiving dinner. I make sure to make enough for Thanksgiving and a day or two after because, I'm going shopping with my girls (sometimes our husbands will come along). It has been a fun tradition for us for many years. We look at the Black Friday ads-old school-yep in an actual newspaper-it's part of the fun. Spread them all out on the carpet and plan out our Christmas shopping adventure.
Our family loves all of the holidays. Holidays bring us together to enjoy great food and reconnect with family and friends we haven't seen in a while. And to enjoy more time with the ones we see all of the time. I am blessed to have wonderful friends and family. We are grateful for all of them and all of you who visit us on Sweeter With Sugar-thank you for your support and Happy Holidays!
This cranberry sauce recipe requires very few ingredients and very little time.
Ingredients Needed for Cranberry Sauce:
cranberries-fresh or frozen. My cranberries will usually be frozen because I buy a bunch during the holidays and freeze them for this recipe and mmmm-Cranberry Salsa!!
orange juice
orange zest
sugar
salt
cinnamon stick or about a 1/4 teaspoon cinnamon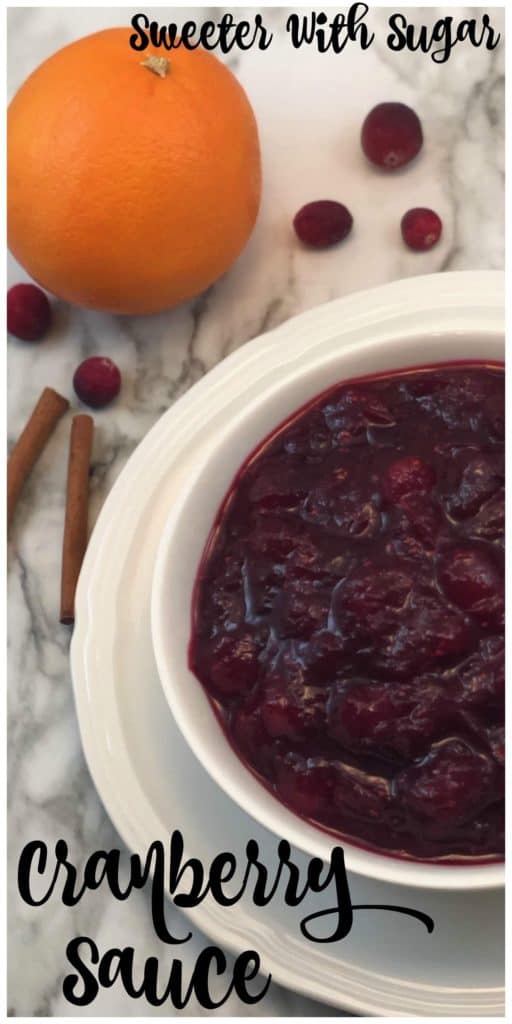 Other Recipes You Will Love: 💕
Pumpkin Waffles with Butter Pecan Syrup
Pumpkin Crepes with Cinnamon Cream Cheese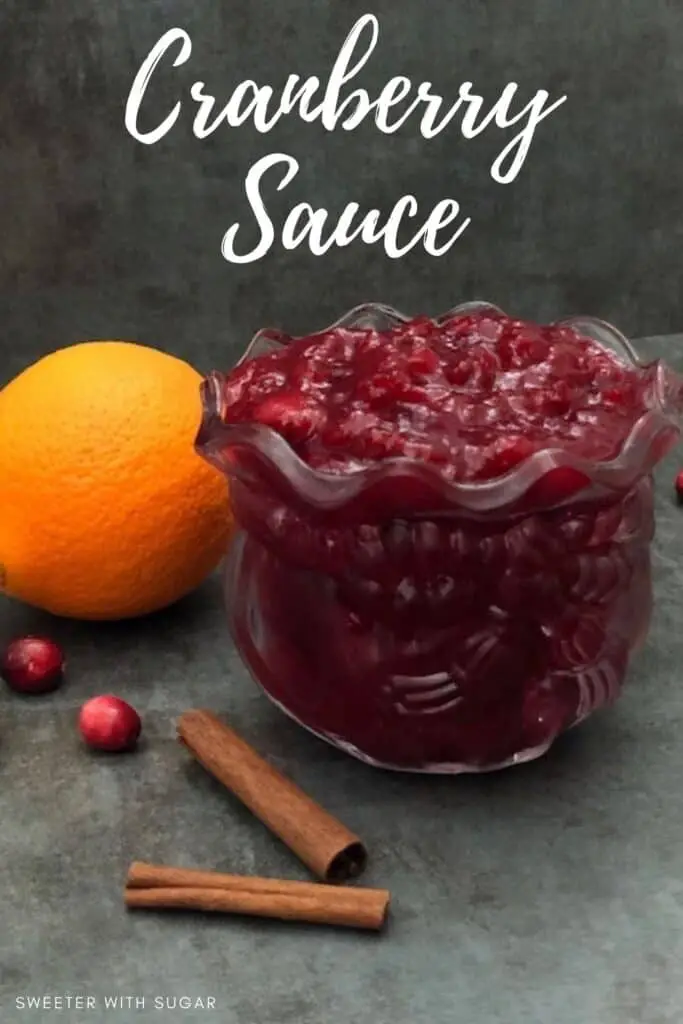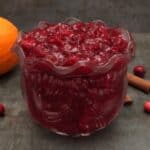 Cranberry Sauce
A simple, homemade, flavorful, cranberry sauce for holiday dinners.
Ingredients
1

cup

orange juice

1

cup

white sugar

12

ounces

fresh or frozen cranberries

about 3 1/2 cups

1/4

tsp

orange zest

1/8

tsp

salt

1

large

cinnamon stick
Instructions
Place orange juice and sugar in a sauce pan. Bring to a boil while stirring.

Add remaining ingredients to the orange juice mixture.

Bring sauce back to a boil-then lower the heat.

Simmer for 10 minutes. Stir to keep from burning.

After the 10 minutes are over, remove from heat and allow to cool.

Remove the cinnamon stick and refrigerate until ready to serve.

Disclaimer:
All of the thoughts and opinions here, on our food recipe blog, are our own. The affiliate links (if you click on one or more) here pay us a tiny commission that will not cost you anything. The commissions help us run this web-site. We appreciate your support! Thank you so much!
(Visited 211 times, 1 visits today)