Oh my goodness I love these Lemon Raspberry Muffins! These muffins really do taste as amazing as they look! Between the moist muffin, the tangy and sweet raspberries and the lemon streusel, I am in absolute heaven! These muffins are beautiful to look at too! They look too pretty to be easy but they are! So easy that I let myself have them at least once a week.
This post may contain affiliate links. This means, I may receive commissions if you use a link provided. All opinions here are my own.

Ingredients Needed For Lemon Raspberry Muffins:
2 cups raspberries, fresh or frozen
1 3/4 cup flour
1 cup sugar
2 tsp. baking powder
1/4 tsp. baking soda
1/4 tsp. salt
3 eggs
1 cup sour cream
2 tsp. vanilla
Streusel:
1/2 cup flour
1/3 cup sugar
1 tsp. lemon extract
4 Tbl. butter, softened
How To Make Lemon Raspberry Muffins:
In a bowl mix flour, sugar, baking powder, baking soda, and salt. In a separate bowl mix eggs, sour cream and vanilla. Combine the two mixtures until mixed well. Spoon mixture evenly into a greased muffin pan.
Evenly distribute the raspberries on top of the muffin mixture in the pan. If using frozen raspberries, thaw and drain excess juice before topping.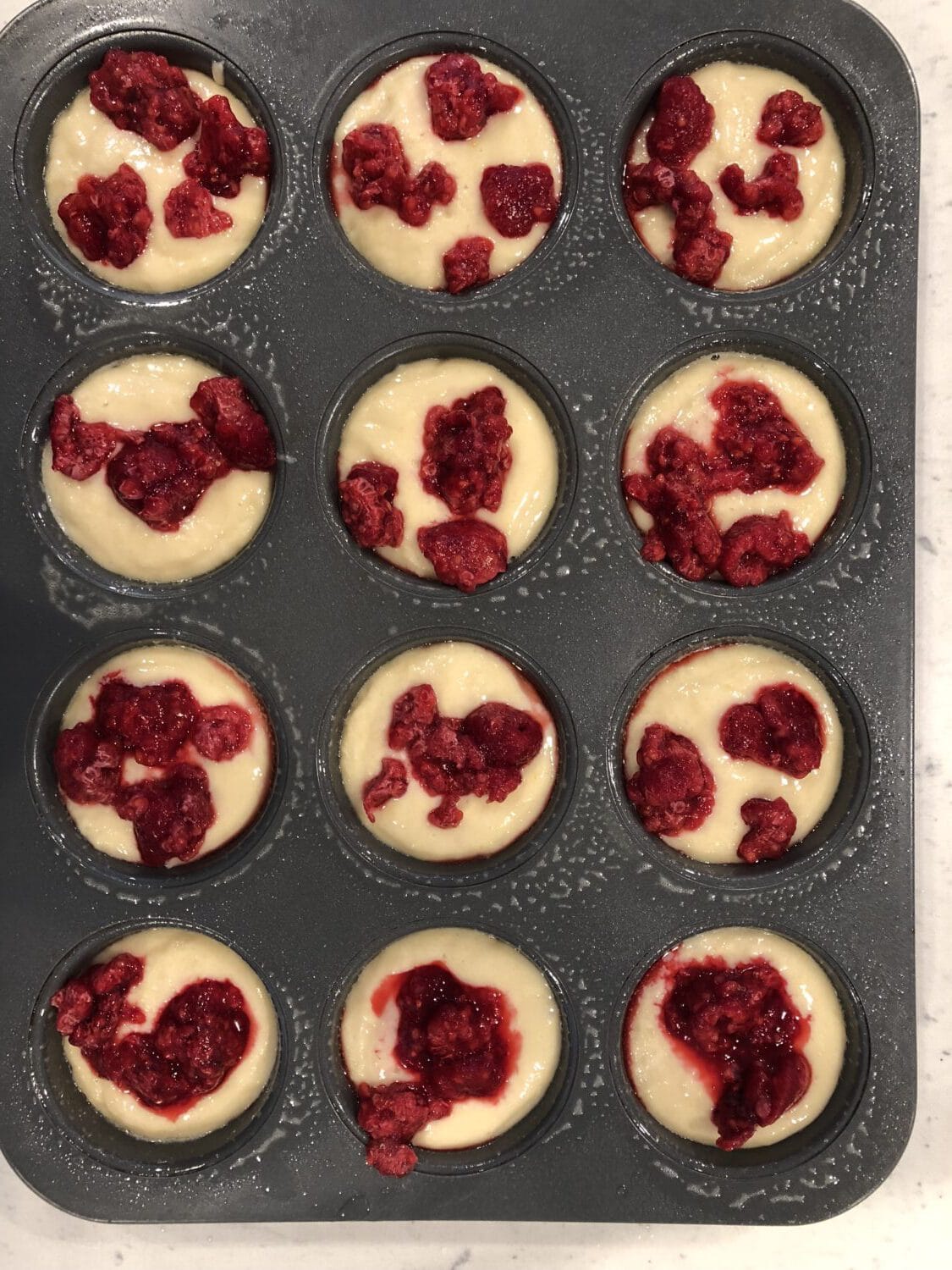 In a small bowl mix the flour, sugar, lemon extract and butter until a streusel forms. Sprinkle over the raspberries in the pan.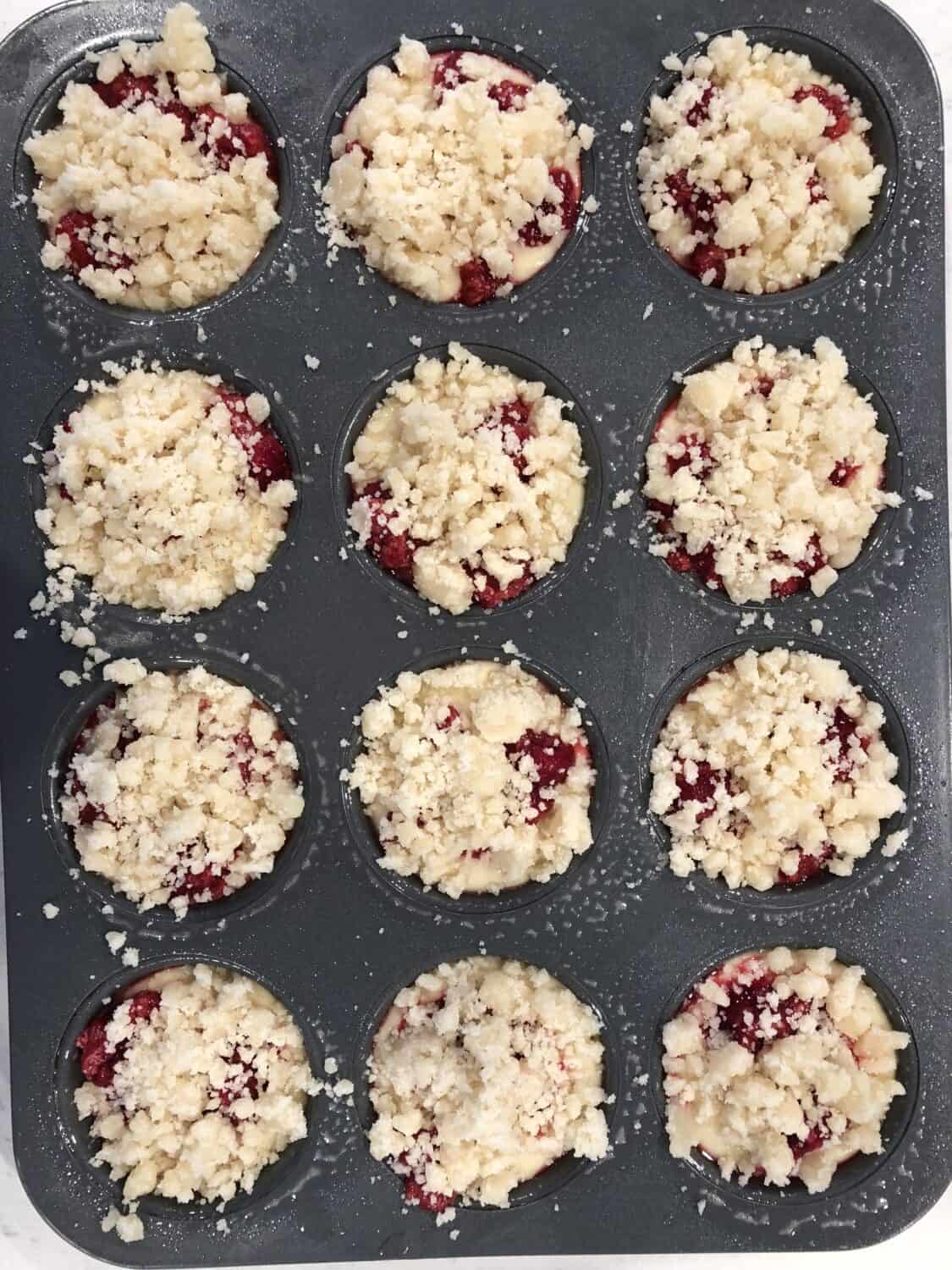 Bake at 350 degrees for 20-25 minutes. Let cool for 5 minutes.
Enjoy!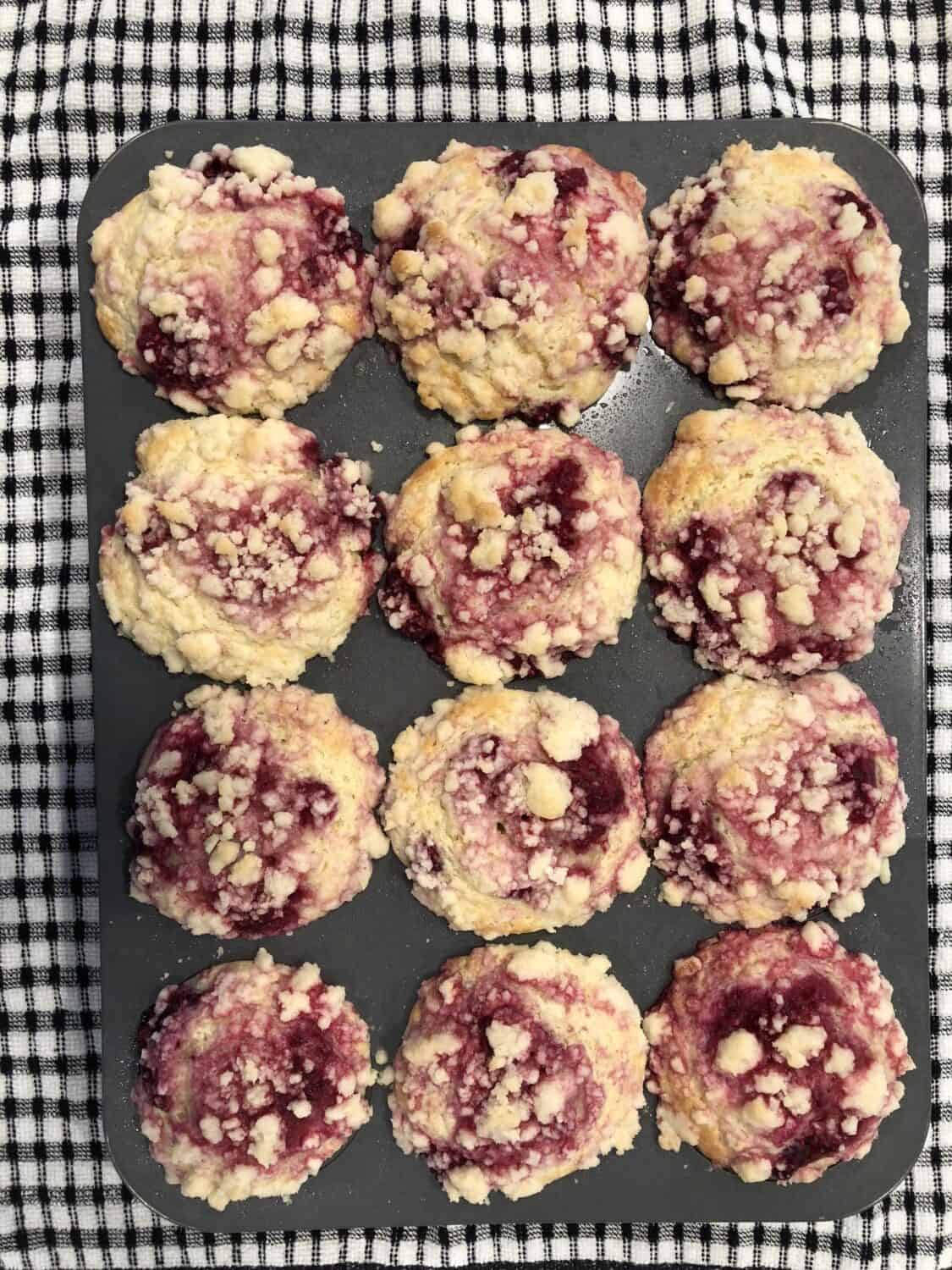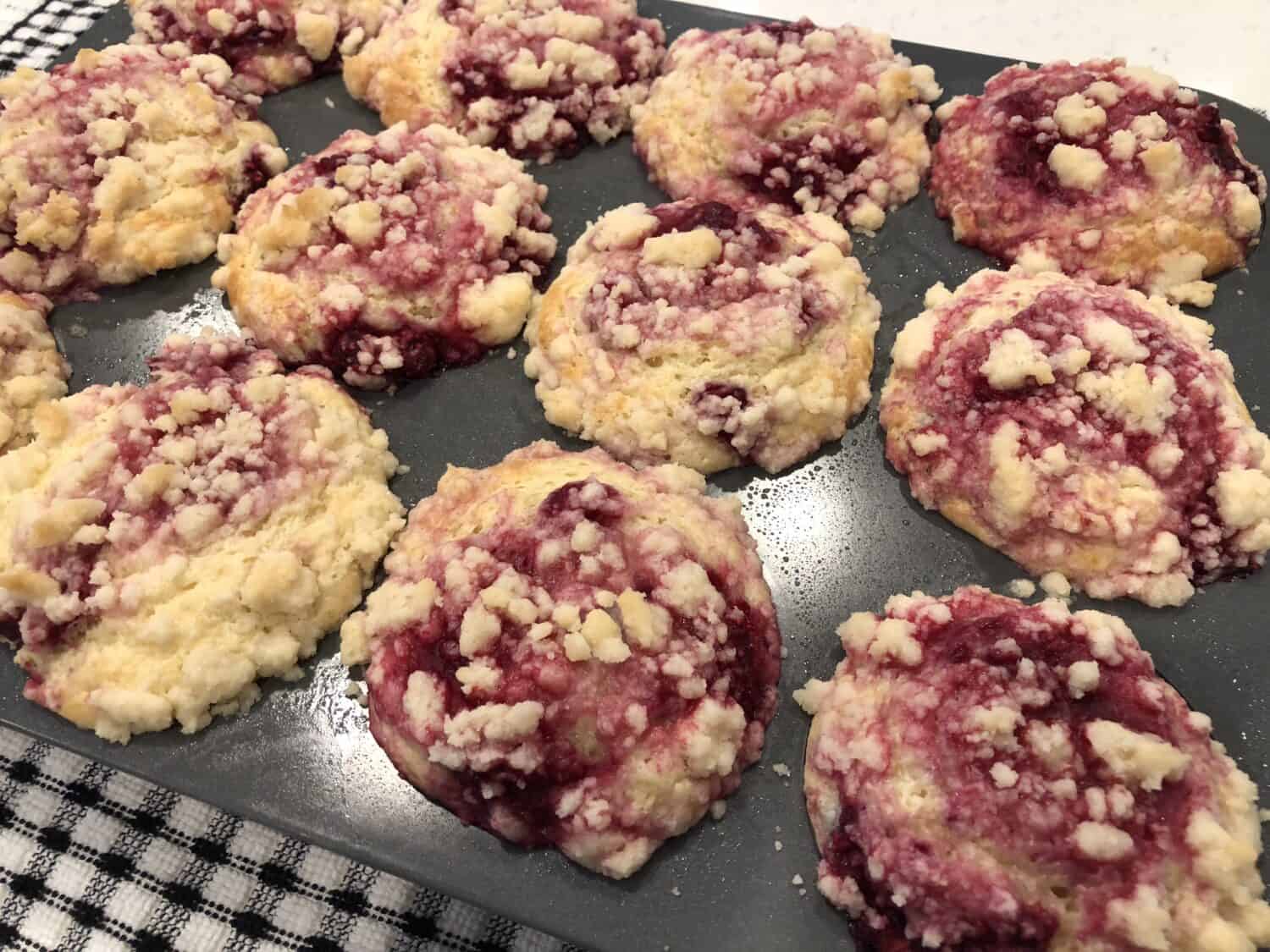 Other Recipes You Will Love: 💕
Raspberry Cream Cheese Coffee Cake 
Disclaimer:
All of the thoughts and opinions here, on our family food and recipe blog, are our own. The affiliate links (if you click on one or more) here pay us a tiny commission that will not cost you anything. The commissions help us run this web-site. We appreciate your support! Thank you so much!
We all want to thank you for visiting and trying recipes from our family recipe blog. Your support is very much appreciated. All of us are hoping that all of you are staying healthy, strong and happy. Have a fantastic day and an even better week. Have fun cooking and remember to get the kids involved where it is safe to do so. They may love it and it is a great activity for quality family time. Family and friends are the best! 
(Visited 679 times, 1 visits today)